News
Death on the Nile Release Date, Cast and More
Kenneth Branagh follows up Murder on the Orient Express with another ensemble for Death on the Nile.
Death on the Nile follows up 2017's Murder on the Orient Express, which, bearing a bountiful ensemble of stars, was a hit for Kenneth Branagh, who directed and starred as detective Hercule Poirot in the Agatha Christie adaptation. Indeed, with the film having grossed $352.7 million worldwide, it's not surprising that a sequel was always on the cards – even teased in the last scene of the movie. 
The franchise sticks to the major works with Death on the Nile, which is Christie's other most famous Poirot case. Christie's story – originally released in 1937 – takes place aboard a luxury steamer in 1930s Egypt as Poirot reluctantly tries to help Doyle with a stalking case that quickly turns into murder mystery. Just as with Orient Express, Poirot gets trapped inside with a bunch of passengers who all might be suspects, and it's up to him and his mustache to figure it all out before the ship reaches port.  
Branagh will return for Death on the Nile in his capacity as star and director, as with the previous film, working off an adaptation screenplay by Michael Green. Just as with Orient Express, Branagh seems intent on bringing out the big guns with his onscreen ensemble.
Death on the Nile Release Date
Death on the Nile is scheduled to hit theaters on October 9, 2020. This represents a slight move up from its previous Oct. 22 slot. Filming is set to commence around the end of September 2019.
Death on the Nile Cast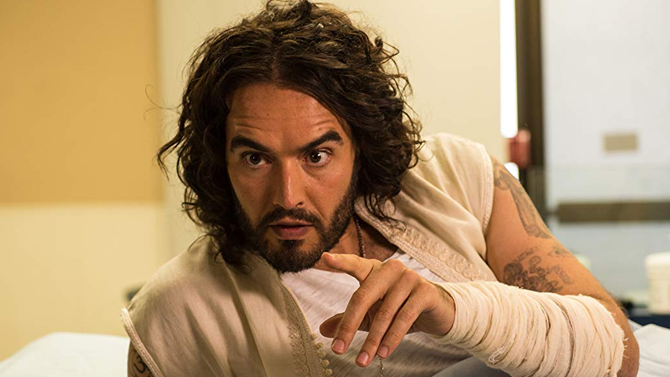 Russell Brand is reportedly in talks to join the Death on the Nile cast for an unspecified role, reports Collider. Brand, the often-controversial Essex-born comedian, enjoyed peak stardom with films like 2008's Forgetting Sarah Marshall, 2010's big screen version of The Tempest, 2011's Get Him to the Greek and the Arthur remake, as well 2012's musical-to-movie Rock of Ages. More recently, he co-starred with Nicolas Cage in the 2016 fact-based comedy film, Army of One, and fielded a 2018 recurring role on Season 4 of HBO's Ballers. He's also the voice of Dr. Nefario in the Despicable Me films.
As for the rest of the Death on the Nile cast…
It looks like Annette Bening is ready for a trip down the Nile, as she is in talks, as according to Deadline, to star in the Kenneth Branagh sequel. If she joins, she'll play a role reportedly named Euphemia, which would mean she is an original creation separate from Agatha Christie's source material. This would be her first film with Branagh.
Letitia Wright is also one of the biggest additions to the cast. Wright will play Rosalie Otterbourne, the daughter of a famed romance writer, who becomes a lead suspect for the murder in focus. The role was played by Olivia Hussey in the 1978 film adaptation. – Wright has seen her career supercharged, thanks to her Marvel movie role as Shuri in the 2018 smash hit, Black Panther, which she reprised a few months later in Avengers: Infinity War. She's expected for the closing chapter, Avengers: Endgame, despite the trailer revealing that Shuri was a Thanos "snap" victim. Wright also appeared in films Ready Player One and The Commuter, as well as a TV run on Humans.
Here's the rest of the cast so far…
Gal Gadot (Wonder Woman, Furious 7) will play Linnet Ridgeway Doyle – a rich heiress who gets mixed up in another whodunit. 
Armie Hammer (On the Basis of Sex, Call Me By Your Name) will play Simon Doyle, Linnet's fiancé.
Jodie Comer (Killing Eve, The White Princess) will play a prominent role as Jacqueline de Bellefort, Linnet's former friend who, due to jealousy over her being with Simon, has become an enemy and stalker; something that causes Linnet to seek the help of Poirot.
Tom Bateman (Cold Pursuit, Vanity Fair) reprises his Orient Express role as Bouc, Poirot's friend.
Read and download the Den of Geek SDCC 2019 Special Edition Magazine right here!
Joseph Baxter is a contributor for Den of Geek and Syfy Wire. You can find his work here. Follow him on Twitter @josbaxter.