News
Deadpool 3: Ryan Reynolds Not Sure About a Threequel
As the highly-anticipated arrival of Deadpool 2 nears, star Ryan Reynolds is expressing doubts about a possible Deadpool 3.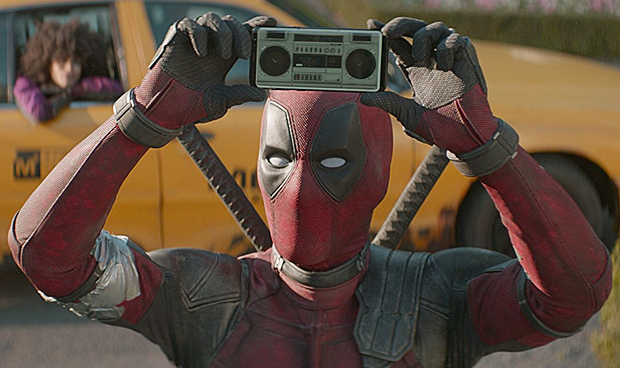 Deadpool 3 has become, surprisingly enough, shrouded in some doubt. With 2016's Deadpool having turned a $58 million budget into a $783 million global box office smash and this month's release of Deadpool 2 already on a solid track to surpass its predecessor, one would think that a prospective third Deadpool solo movie was a given. Well, not so much, according to star Ryan Reynolds!
While movie audiences are still reeling in the aftermath of Marvel Studios' Avengers: Infinity War, another Marvel-bred (this time Fox-produced,) comic book movie is set to take the spotlight and make A LOT of money on May 18 with the release of Deadpool 2; a film that will see the Merc with a Mouth join the soon-to-be-spun-off mutant super-team, X-Force. Yet, in an interview with EW, star Ryan Reynolds is not quite sure that Deadpool 3 could happen. As he explains:
"I don't know that there would be a Deadpool 3. I really don't. I feel like the character, in order for him to function properly within his own universe, you need to take everything away from him. I don't think that you can keep doing that. I do see him as being a part of X-Force, obviously. I would love to see him in a team-up sort of thing, like a mano a mano or a great female character from the X-Men universe. I just think if you're going to do another Deadpool solo film, you've got to really, like, get that budget down to nothing and just swing for the fences, and break all kinds of weird barriers, and do stuff that no one else can do."
The X-Force film to which Reynolds refers is the long-gestating Fox film project, set to be written and directed by Drew Goddard (The Cabin in the Woods), that will showcase the X-Men offshoot team, who, in the pages of Marvel Comics, were The New Mutants, a branding that will see its own spinoff movie. With Deadpool 2 designed to set up the formation of said team, along with Cable (Josh Brolin) and Domino (Zazie Beetz), it seems that Reynolds is starting to think that the evolution of his wisecracking big screen depiction of Deadpool (which doesn't include 2009's maligned X-Men Origins: Wolverine version,) will see the character as more of a team player; something that might not translate well into further solo movies.
Of course, that's not to say that Reynolds is completely dismissing the idea of Deadpool 3. In fact, his comments may simply reflect some understandable caution about the way the character is curated. Reynolds, who famously fostered the process of getting the original film greenlit and has since brilliantly embraced the Deadpool role in fourth-wall-wrecking fashion, surely remembers the long process and rejections on the journey to his dark horse hit. Moreover, he likely remembers the formula behind its success: insular stories and a small budget. As he further muses:
"Why do they all have to be big comic book movies? It could be anything. Deadpool could be a Sundance film." Upon the interviewer's example of the recent hit drama, Call Me by Your Name, he continues, "I wouldn't suggest for a second that our writing would be at that level, but I do think that we could go to a lot of very unexpected places. I do think that we could go to a lot of very unexpected places. I'll just put it that way, but I would love that."
Of course, Deadpool 3's prospects may also rest with the results of Disney's prospective acquisition of Fox, which yields potential to transform the landscape of both (the Disney-owned) Marvel Studios' Avengers-centric films and that of Fox's X-Men movie mythos, the latter of which has been in a state of flux from delays and reshoots for major tentpoles like X-Men: Dark Phoenix and the aforementioned The New Mutants.
Regardless, Deadpool 2 is headed to theaters on May 18.