News
Deadpool 2: Ryan Reynolds Dresses as Unicorn to Sing Showtunes
In a pitch perfect bit of marketing, Ryan Reynolds/Deadpool dresses up as a unicorn to sing "Tomorrow" in South Korea.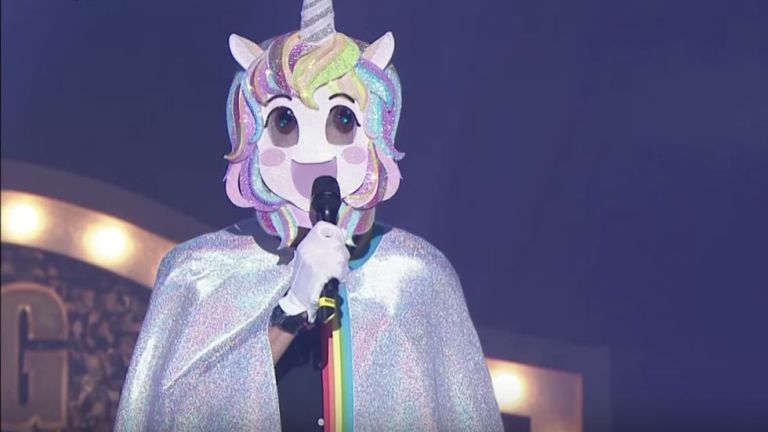 One of the great things about Deadpool, both as a character and film franchise, is the magic. Oh, we don't mean fancy schmancy Harry Potter-lite spells commanded by the Sorcerer Supreme and his magic carpet bathrobe. No, we we mean the kind of pure magic you get from, say, Ryan Reynolds dressed up as a unicorn on South Korean K-pop TV to sing "Tomorrow" from Annie. That kind of Deadpool 2 magic.
So enters one of the most bizarre and brilliant marketing choices by Reynolds and 20th Century Fox yet. After the good buzz from social media after last week's early press screenings, Mr. Reynolds traveled to the Land of the Morning Calm to bring some harmonic tranquility to the South Korean singing competition, King of the Masked Singer. The general conceit of the show is—I think—that judges must speculate and figure out which public figure or contestant has agreed to participate by singing beneath a mask. Honestly, I'm not entirely sure, except for the glory that is Ryan Reynolds' ability to promote a movie.
Dressed as a magical, rainbow and sparkle loving unicorn, a concealed Ryan Reynolds sing with maximum effort and maximum earnestness "Tomorrow," a showtune written by Charles Strouse and Martin Charnin for the Broadway musical Annie (1977). Draped in the magic of a unicorn, Reynolds—possibly in character as Wade Wilson—conjures the hopeful outlook of a Great Depression era ginger orphan who is well on her way of living the high life as the adopted daughter of Manhattan millionaire Daddy Warbucks. And in case you forgot from the first movie or comics, Deadpool is a major fan of both musicals and unicorns, having an extensive library of Bernadette Peters records in his home with Vanessa (Morena Baccarin), as well as imagining animated unicorns dancing across her face during their reunion after several years in the first movie's climax.
Below is Reynolds' song and the following video showcases his reveal to the contestants. One of them apparently thought he was… Donald Trump?
Deadpool 2 meanwhile opens, along with more showtunes, on May 18.