News
Deadpool 2 Release Date, Trailer, Cast, Story, Characters, and More News
Deadpool 2 is almost here! Here's everything you need to know about the craziest superhero sequel ever!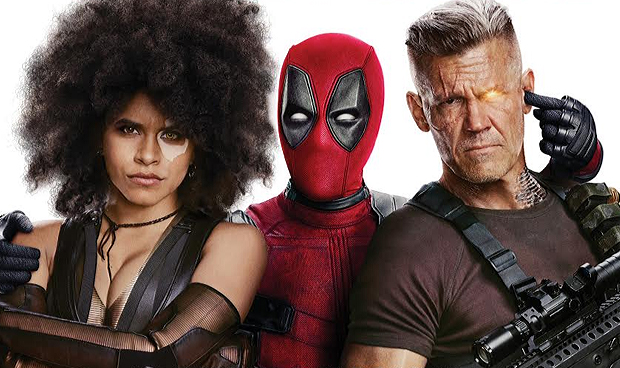 Deadpool 2 has the unenviable challenge of following up the movie industry's biggest surprise story of 2016, which turned a (relatively) meager $58 million-budget into a $783 million global phenomenon. Ryan Reynolds is back as the Merc with a Mouth, he will be joined by a classic comic book rival in Cable, played by Josh Brolin. John Wick's David Leitch is directing, from a script by Rhett Reese and Paul Wernick (who wrote the first film) with a little help from Drew Goddard as a consultant.
20th Century Fox has done a fine job of not revealing too much about the movie (it's still officially known as Untitled Deadpool Sequel but we'll keep calling it Deadpool 2 until we're told otherwise), but here's everything you need to know…
Deadpool 2 Release Date
Deadpool 2 will open on May 18, 2018!
Deadpool 2 Trailer
The final trailer for Deadpool 2 is here! Check it out below:
Here's all the other footage that has been released from Deadpool 2 so far…including some teasers and trailers that…ummm…barely qualify as such.
(here's the Green Band version of the above trailer, which actually DOES contain a bunch more footage…honest)
okay, back to the other stuff…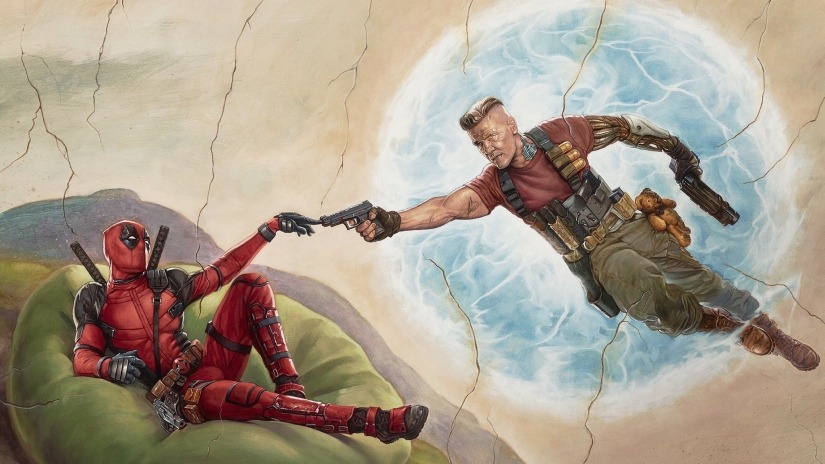 Deadpool 2 Cast
Josh Brolin (yes, the guy who is playing Thanos in the Marvel Cinematic Universe which has nothing to do with Fox's X-Men universe) is playing Cable in Deadpool 2, and apparently, according to The Hollywood Reporter he has been contracted for four movies in the role. Obviously one of those is Deadpool 2, and the other is Joe Carnahan's X-Force movie. Cable, in case you don't know by now, is the badass from the future and founder of X-Force/frequent partner of Deadpool. He is as stoic and grim as Deadpool is zany and obnoxious. Watching Brolin and Ryan Reynolds play off of each other should be a treat.
Brolin won the part after a heated casting search that included top names like Brad Pitt, Michael Shannon, and Stranger Things' David Harbour and rumored names like Pierce Brosnan and Russell Crowe. Pitt was interested in the role, but director David Leitch explained why that isn't happening. "We had a great meeting with Brad, he was incredibly interested in the property," Leitch told ComicBook.com recently. "Things didn't work out schedule-wise. He's a fan, and we love him, and I think he would've made an amazing Cable."
further reading: The Must See Movies of 2018
The brooding Cable first appeared in New Mutants #87, and like Deadpool, he's got comic book writer/artist Rob Liefeld in his DNA. His origin story is too complex to get into here, but needless to say, he's from the future, he has a liking for enormous guns, and he's the perfect foil for Deadpool's hyper antics. The idea of watching Michael Shannon play off of Ryan Reynolds in this movie is pretty delicious, so hopefully everything works out.
Atlanta's Zazie Beetz is playing Domino.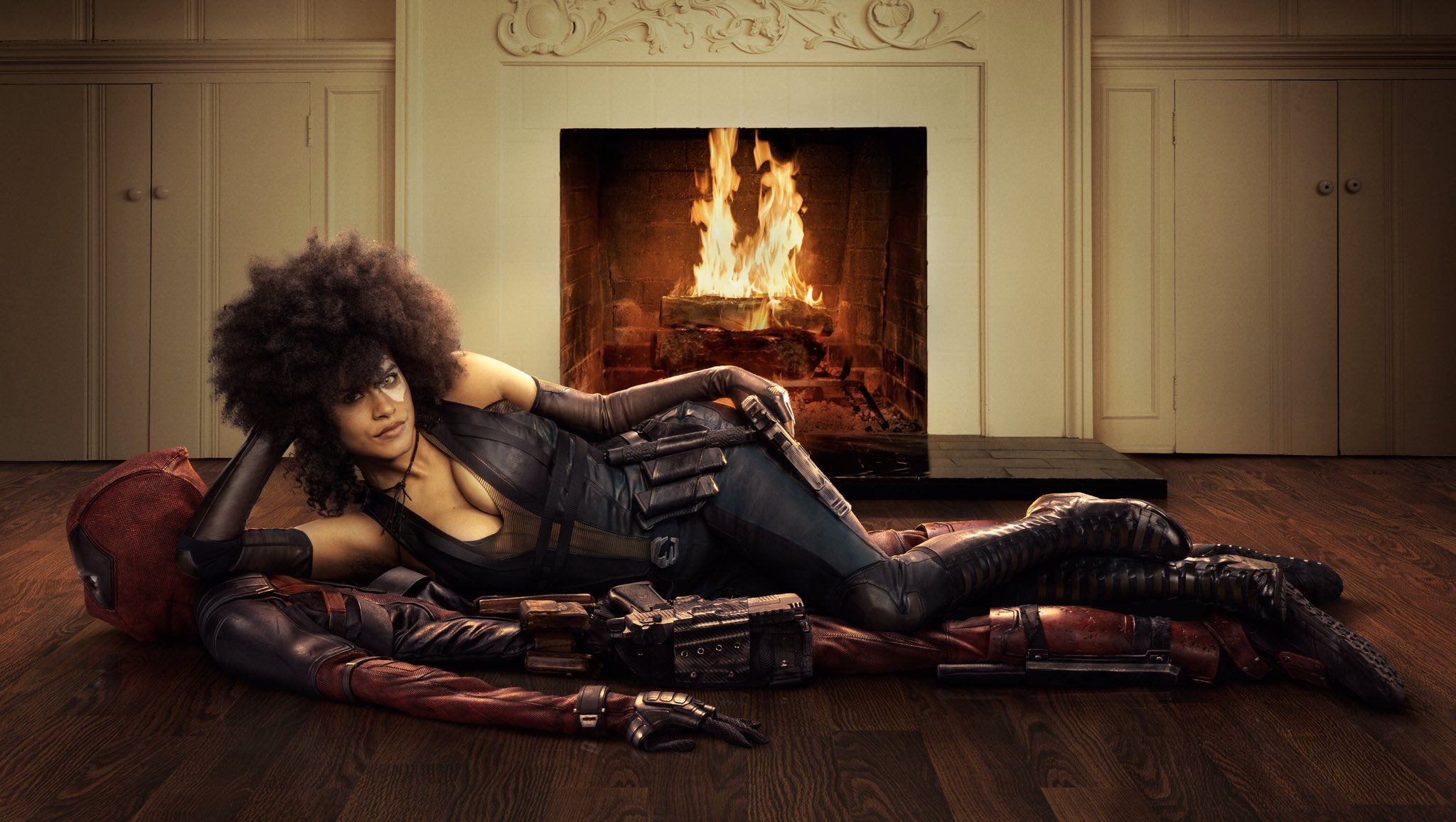 Domino is an assassin for hire, and founding member of X-Force, who first appeared in the very same comic that first introduced Deadpool, New Mutants #98. With an X-Force movie set to follow Deadpool 2, we can see where this is going.
Julian Dennison is an unspecified character. The New Zealander Dennison is known for his role as the Tupac-fixated Ricky Baker in the 2016 kiwi comedy Hunt for the Wilderpeople, a film from Thor: Ragnarok and What We Do in the Shadows director Taika Waititi. Dennison also appeared in the time travel comedy Chronesthesia.
Shioli Kutsuna is apparently playing the mutant known as Surge. Terry Crews is Bedlam. Lewis Tan is Shatterstar (yes!). We have more on this weird little X-Force lineup right here. 
Rob Delaney is playing someone named "Peter." Look, this is all they've told us, don't blame us. We wrote more about Peter right here, because he is just the best.
Deadpool 2 Story
Here's the official synopsis…kinda…
After surviving a near fatal bovine attack, a disfigured cafeteria chef (Wade Wilson) struggles to fulfill his dream of becoming Mayberry's hottest bartender while also learning to cope with his lost sense of taste. Searching to regain his spice for life, as well as a flux capacitor, Wade must battle ninjas, the yakuza, and a pack of sexually aggressive canines, as he journeys around the world to discover the importance of family, friendship, and flavor – finding a new taste for adventure and earning the coveted coffee mug title of World's Best Lover.
Deadpool 2 Poster
An while we're at it, check out these posters…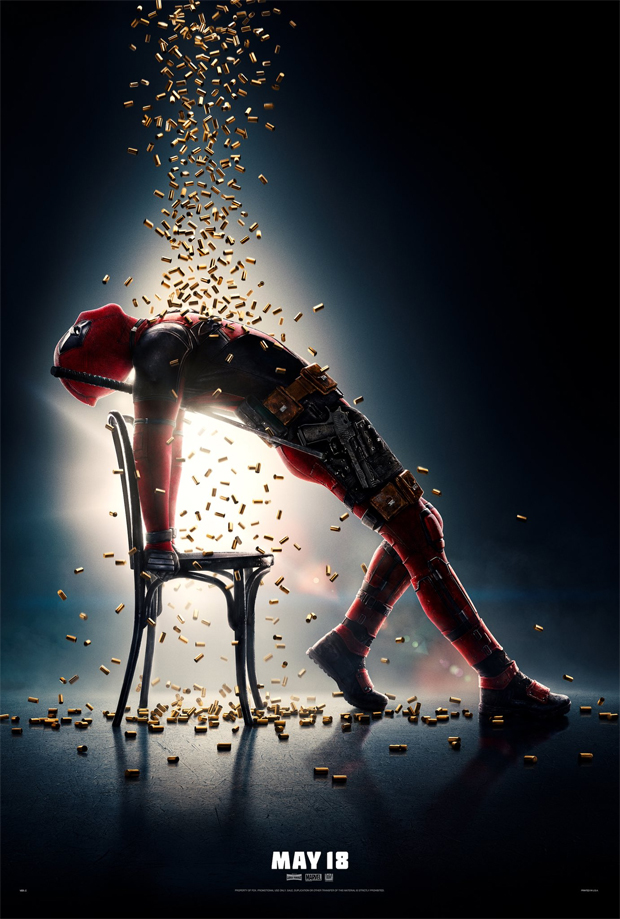 We'll update this with more information as we get it.