News
Deadpool 2 PG-13 Re-Release: Once Upon a Deadpool Trailer and Details
Once Upon A Deadpool will riff on The Princess Bride and yes, Fred Savage will be there.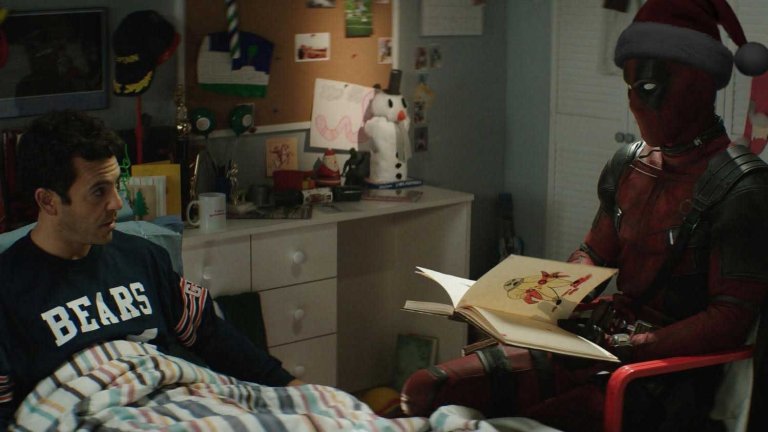 Deadpool 2's new family friendly cut will now be called Once Upon A Deadpool. What's more, part of the proceeds will go to charity – and that the new framing device will be a nod to The Princess Bride. 
Seeing as how Ryan Reynolds spent years trying to make an R-rated superhero movie, the news that he's prepared to do a big re-edit of Deadpool 2 for children seems a bit odd. 
"Fox has been asking for a PG-13 basically since the start in 2006," said Reynolds. "I've said no since 2006. Now, this one time, I said 'Yes' on two conditions. First, a portion of the proceeds had to go to charity. Second, I wanted to kidnap Fred Savage. The second condition took some explaining…"
Here's the latest Once Upon a Deadpool trailer, which shows the film walking back on the anti-Nickelback sentiments expressed in an earlier trailer.
Of course, by "walking back" we mean making a monumental 180, transitioning into a Nickelback musical appreciation segment. Indeed, in the aforementioned earlier trailer, Savage made one of the sickest burns in superhero cinema history when he retorted to Deadpool's claim of being in a Marvel movie, "You're, you know, Marvel licensed by Fox. It's like if the Beatles were produced by Nickelback. – It's music, but it sucks." Well, it turns out that Deadpool isn't the kind of music fan to let shade get wantonly thrown on the Vancouver-based rockers.
The previous trailer, embedded immediately below, should do well with people who have nursed the esoteric desire to see Fred Savage interrogating Deadpool.
Below is the previous trailer, in which Savage manages to live up to his surname with his now-notorious Nickelback knock.
Donating $1 from every ticket sale to the Fuck Cancer campaign (renamed "Fudge Cancer" for the next few months), Fox agreed to Reynolds' terms – and whole new scenes were shot to bulk out the softer edit. Just as The Princess Bride includes a framing device where Peter Falk reads a bedtime story to little Fred Savage, Once Upon A Deadpool will include wrap-around scenes where Deadpool reads to a (grown-up) Savage in his bedroom. 
further reading: Complete Guide to Marvel and X-Men Easter Eggs in Deadpool 2
"While my participation in this film was anything but voluntary. I am happy to learn that Fudge Cancer will be the beneficiary of this shameless cash grab," said Savage, now 42 and more famous as a producer on It's Always Sunny In Philadelphia.
We're looking forward to all the creative ways the four-letter words are edited out of the PG-13 Deadpool 2. Perhaps, in the spirit of the holiday season, we'll get a nod to the infamous "yippee-ki-yay, Mister Falcon" from a memorable Die Hard TV edit.
Once Upon A Deadpool will hit theaters on December 12.