News
Deadpool 2 Mocks Marvel Studios' Avengers Marketing in New Video
Deadpool 2's Ryan Reynolds makes fun of Avengers: Infinity War in new featurette and mocks Thanos on late night TV.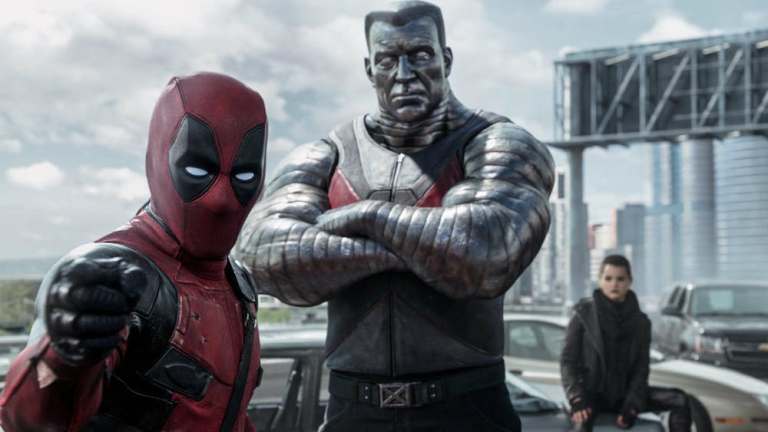 You got to hand it to the Deadpool 2 marketing… it has been every bit as irreverent and clever as the Ryan Reynolds-led movies themselves. Last week, Reynolds appeared on South Korea's K-pop singing competition series, King of the Masked Singer, to belt Annie's "Tomorrow" while dressed as a unicorn. And this week, Reynolds and 20th Century Fox are bringing the pre-release hype home on the eve of opening night by taking some (loving?) digs at the bombast of Avengers: Infinity War and its admittedly pitch perfect marketing.
In the new featurette that just dropped, Ryan Reynolds as Deadpool (of course) looks back with fawning admiration at the "shared universe" they built during Deadpool's ostensible Phase One. Looking back at "10 years" of barely any Deadpool movies, Reynolds' Merc with the Mouth marvels at how much of train wreck X-Men Origins: Wolverine was in 2009, as well as how Fox studio brass not only said no for four years to a Deadpool movie, but "hell no." Then came the magic of 2016 and apparently lots and lots of cocaine.
The video continues a recent media blitz by Reynolds, in character as Deadpool, taking the piss out of the purported grandeur of the Marvel Cinematic Universe. In this vein, Reynolds also appeared, in character and costume, on The Late Show with Stephen Colbert last night. During his hijacking of Colbert's monologue, he put on Colbert's glasses long enough to try his hand at turning President Donald Trump into a punchline punching bag. He then vanishes like dust in the wind while crying, what we believe is, "Ah, what the f—k? Thanos?!"
While that above video probably counts as a spoiler for Avengers: Infinity War, who hasn't already seen it at this point? A global cume of $1.7 billion and counting gives that impression.
Deadpool 2, meanwhile, begins its box office run tonight. Good luck, Wade.