News
Deadpool 2 Box Office Takes in Heroic $125 Million
Deadpool 2 begins box office run with an impressive $125 million opening, the second highest for an R-rated movie...and behind Deapdool.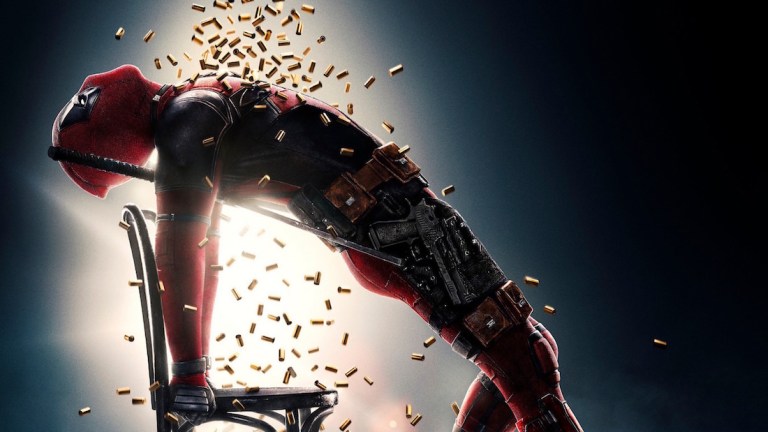 If you've seen Deadpool 2 already, you know the Merc with the Mouth gets into some time traveling fun with newcomer mutant Cable (Josh Brolin), but it feels like Ryan Reynolds' anti-hero is turning back time in the real world too. Faster than you can say "Cher," Deadpool 2 is grossing in just about the same ballpark as its 2016 predecessor, with Sunday estimates from 20th Century Fox pegging the movie at $125 million for its opening weekend. This is the second highest opening ever for an R-rated movie… behind 2016's Deadpool.
While the final number will not come until later in the week, what is remarkable is that this gross is almost evenly flat with what the previous Deadpool grossed in 2016, which opened over Valentine's Day weekend to the lovely tune of $132.4 million. Admittedly, this is less than what Fox estimated as being a gross of around $130 million for the weekend (which unto itself was below rival industry estimates), but Deadpool 2 still holds the record for the highest opening day/single day for an R-rated movie. Indeed, the film opened to an estimated $53.3 million on Friday, which took the record previously set by last September's It, the clownish Stephen King adaptation that opened to $50.4 million. (Deadpool 2, however, did have that bigger superhero push that occurs on Thursday nights, as well as more screens, although both films held the distinction of being on the most screens of any R-rated movie upon their release).
Deadpool 2 also received an "A" CinemaScore, indicating the audiences are still loving Wade Wilson's shenanigans, if in slightly smaller waves. What is interesting about this number is the fact that it appears to be somewhat of a plateaued figure with 2016's Deadpool. Whereas most superhero sequels to popular franchise launches grow their audiences, Deadpool 2 seems to have attracted about the exact same chunk of folks who want raunchy chocolate laughs in their superhero peanut butter. This might suggest there is more of a ceiling for R-rated superhero movies (or at least those that are foul-mouthed comedies) than there are for more traditional, PG-13, four-quadrant fare. However, this is not really a negative unto itself. The truth is Deadpool 2 has a steeper climb than its predecessor, which opened on a four-day President's Day weekend, which in turn meant more foot traffic on a Sunday. It also didn't have to contend with the fastest superhero grosser ever, Avengers: Infinity War, still being in town. Further this is amazing news for studios just as interested in the future of comedies as they are superheroes.
Recently, R-rated comedies that were generally well reviewed, like New Line's Game Night and Universal's Blockers, failed to set the box office on fire. While each managed to more than double their budget at the American box office (and both were much less expensive than Deadpool 2), neither was able to gross $150 million worldwide. Blockers did not even cross $100 million globally. Deadpool 2, meanwhile, proves that audiences will still show up for laughs meant exclusively for adults (or at least teenagers). However, it is intriguingly having to be tied to the higher and more expensive concept of comic book IPs and action.
Even so, Deadpool 2 is refreshing in the superhero realm. Rather than following well-worn formulas, it deconstructs them, betrays them, or cleverly mocks them. In a marketplace that appears ever moving in lockstep toward a singular house style for all blockbusters, the success of something as out-of-leftfield as Deadpool 2 is a healthy respite. It also follows in the footsteps of 20th Century Fox's Deadpool and Logan, the latter of which was definitely not a comedy, but as a nihilistic and elegiac Western about aging and death, it still opened to a strong $88.4 million and went on to have such critical success that it became the first superhero movie ever nominated for the Best Adapted Screenplay Oscar.
Quietly away from the engineered perfection of Marvel Studios product, and the struggles at building a "DC Universe" at Warner Bros., Fox has had success with these spinoffs from the mainline X-Men franchise. Making up three of the X-Men franchise's five highest box office openings, these oddball alternatives suggest there is room for experimentation and reinvention of the superhero genre. We'd turn back time for more of that too.