News
Deadpan Comic Usurper Tim Conway Dies at 85
Tim Conway's approach to comedy was so off-kilter his Carol Burnett Show acting partners couldn't keep straight faces.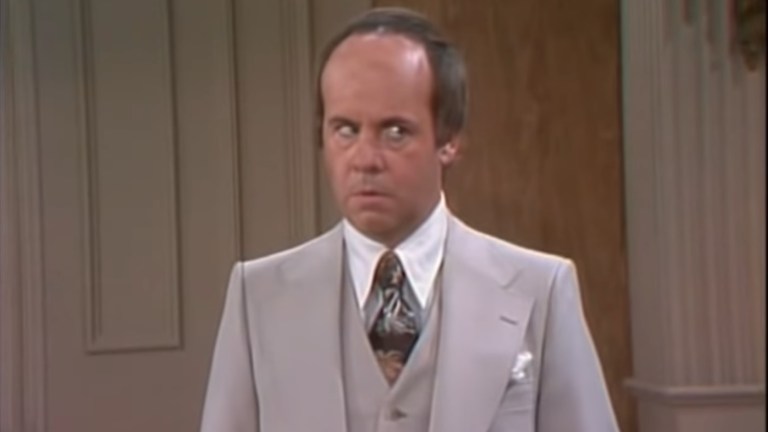 It always appeared there were two jokes going on when Tim Conway took a turn on stage on The Carol Burnett Show. He was acting for the audience, but he was also trying to break up his co-performers. This gave the audience a view into an inside joke being tossed around by the troupe, and sometimes it looked like he was pulling a gag on his fellow performers. Tim Conway had a genius for making almost every line appear to be off-script and improvised. The quintessential in-the-moment comic performer died at 8:45 a.m. on May 14, in the Los Angeles area, according to Variety.
Conway was first noticed as Ernest Borgnine's sidekick on the 1960s sitcom McHale's Navy, an honor he continued when the pair reunited for SpongeBob SquarePants, and he voiced the superhero sidekick Barnacle Boy. But he is best known for his work on The Carol Burnett Show, where he inhabited dozens of characters.
Thomas Conway, who was born in the Cleveland suburb of Willoughby in 1933, credited his Midwestern roots for his comic life.  He studied at Bowling Green State University and served in the Army before doing comedy spots on a late-night local movie broadcast in Cleveland in the 1950s.  Conway caught the attention of Rose Marie, who played Sally, part of the fictitious writing staff on The Dick Van Dyke Show. She arranged Conway's audition for The Steve Allen Show, which hired him as a regular. They also asked him to change his name to Tim because there already was a British actor named Tom Conway who played The Falcon in the film series of the same name.
Conway played Ensign Charles Parker on McHale's Navy from 1962-66. He led the short-lived series Rango and The Tim Conway Show before being picked up by The Carol Burnett Show, which he joined as a guest in 1975 and remained as a regular until the series ended in 1977. But in between that Conway guest acted on the pilot for an ABC counter-cultural sketch comedy series called Turn-On. The pilot was the only episode to air because the show was immediately tagged a wannabe-Rowan and Martin's Laugh-In. Both shows were created and directed by George Schlatter.
In between a heavy television schedule, Conway kept up steady film work, appearing in the movies The The Shaggy D.A. (1976), Dear God (1996) and Air Bud 2 (1998). He worked with his comedic hero, Don Knotts in the films Apple Dumpling Gang (1975) and Cannonball Run II (1984). In the 1980s, Conway played the title role as the Scandinavian how-to-knowitall Dorf.
Conway won six of 13 performance Emmys. He was nominated as a supporting performer in a variety or comedy series six times for The Carol Burnett Show, and won in 1973, 1977 and 1978. He also won the 1996 for outstanding guest actor Emmy for his appearance on Coach. He won the guest actor in a comedy Emmy for his 2008 appearance on 30 Rock.
Conway wasn't only an actor. He wrote many skits for The Carol Burnett Show, was nominated for three writing Emmys and won one. He was also a musician. He played the saxophone. And while he only knew one song, his mastery of it set his neighbors scream.
Conway is survived by his wife, Charlene Fusco, and a daughter, Jackie.
Culture Editor Tony Sokol cut his teeth on the wire services and also wrote and produced New York City's Vampyr Theatre and the rock opera AssassiNation: We Killed JFK. Read more of his work here or find him on Twitter @tsokol.