News
DC Films Names New Head as Changes Continue
The shakeup of the DCEU continues at Warner Bros. after Justice League underperformed at the box office.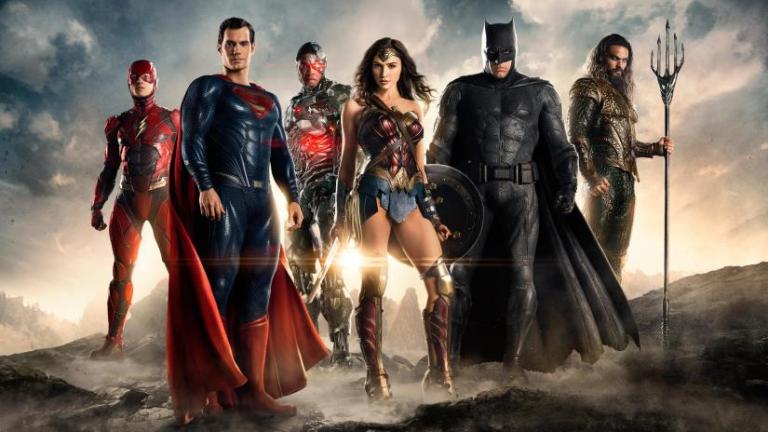 The Justice League fallout continues. I'm not terribly interested in the ongoing critics vs. fans battle that surrounds the DCEU. And let the record show that I rather enjoyed Justice League, which, while it didn't match the quality of Warner Bros' better recent superhero efforts like Wonder Woman or Man of Steel, certainly had its heart in the right place as far as its heroes were concerned. But the hard truth is that Justice League didn't get the job done in terms of ticket sales.
As of this writing, Justice League has taken in only $226 million at the US box office and $650 million worldwide, nearly two months after release. Last summer's Wonder Woman remains the DCEU's only critical and commercial smash hit, garnering positive reviews and over $400 million at the US box office. For comparison, Man of Steel, which kicked off the DCEU in 2013, took in $291 million lifetime domestic and $668 million worldwide.
It's likely that Justice League will just surpass Man of Steel's global total by the time it wraps its theatrical run but fall well short of Batman v Superman's 2015 numbers ($330m domestic/$873m worldwide), but considering that Man of Steel was supposed to only be the starting point for what Warner Bros. saw as a lucrative shared universe franchise, these are disappointing numbers. So while the DCEU will continue (Aquaman is due in 2018, Shazam is about to begin principal photography for a 2019 release, with Wonder Woman 2 due the same year), there's little room for error with this franchise now, and it stands to reason that changes had to be made.
Last month it was revealed that Jon Berg would be moving on from his role as co-chair of DC Films, with a change in store for Geoff Johns as well. Now Warner Bros. has named Walter Harada the new head of DC Films. Johns is still DC's President and CCO and will continue to advise on the movie end (in addition to his duties with comics and DC's numerous TV projects), will "work closely" with Harada. "I'm confident Walter and Geoff, working with our filmmaking partners, will deliver films that will resonate with both broad global audiences as well as DC fanboys and fangirls," said Warner Bros President and CCO Toby Emmerich in a statement (via Variety).
Harada is known for his work at WB's New Line Cinema, where he worked closely with Aquaman director James Wan and assisted in the creation of the only currently existing successful horror movie shared universe with The Conjuring sequels and spinoffs. There's continued talk that WB is looking to de-emphasize the shared universe model popularized by Marvel, in which each film builds to a periodic "event" movie, and instead focus on standalone, filmmaker-driven chapters that can coexist without relying on each other. Perhaps Harada will help facilitate that.