News
DC Films Installs Geoff Johns as Co-Chair During Executive Shakeup
The fallout from Batman v Superman continues as Warner Bros. scrambles to find creative leadership for DC superhero movies.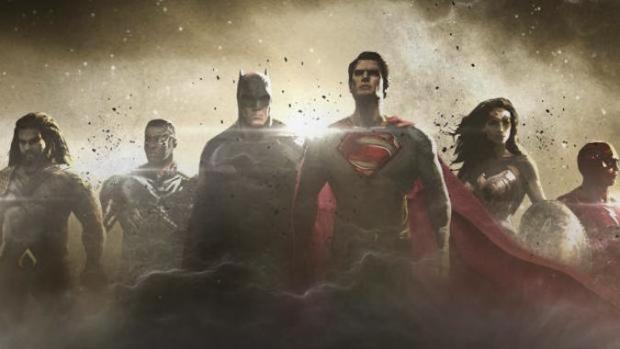 Call it "Crisis on Infinite Studio Executives." Almost from the inception of the DC Extended Universe, and certainly before it was even called that, there's been a question of who is actually driving the superhero train over at Warner Bros. The studio has appeared so desperate to duplicate the success of their chief rivals 2012 billion dollar blockbuster The Avengers that they ditched the idea of Man of Steel 2 and other solo movies for their characters in favor of Batman v Superman: Dawn of Justice, a movie designed with the sole purpose of expediting a Justice League movie to audiences and shareholders.
Despite a box office haul of over $800 million, Batman v Superman was met with a critical savaging and a lukewarm reception from ticket buyers for a movie of its size. Marvel Studios, on the other hand, released Captain America: Civil War, a movie exploring similar themes and one equally beholden to shared cinematic universe serial storytelling, to critical acclaim and should cross the billion dollar mark less than a month after release.
The perception has been that WB's DC Films division is in disarray, and one lacking the clarity of vision and leadership offered by Marvel Studios' Kevin Feige. Warner Bros was so shaken by the "failure" (a relative term, to be sure) of Batman v Superman that there were reports they'd release fewer movies overall in the long term. In the short term, reshoots on the next DC Extended Universe movie, Suicide Squad, were said to be designed to give the movie some humor, something notably absent from BvS (that was refuted by Suicide Squad director David Ayer). The Flash movie lost director Seth Grahame-Smith over "creative differences" with the studio, and rumors have persisted about troubles surrounding Wonder Woman (which also lost a director early on), Justice League, and Aquaman.
They may have just taken the first steps to remedy that, however. According to The Hollywood Reporter, DC Films has just named Geoff Johns (famous for righting the ship on a number of DC Comics properties, and executive producer on several of their successful TV shows) will now co-run DC Films with Jon Berg (who served as executive producer on Batman v Superman as well as the upcoming Suicide Squad, Wonder Woman, and Justice League). 
You might be able to argue that nobody in Hollywood understands DC Comics quite as well as Geoff Johns. Mr. Johns has long been DC Comics' fix-it man. When a character or title needs revitalization and a connection with the fanbase, Johns is the writer they call. He (along with artist Ethan Van Sciver) brought the Hal Jordan version of Green Lantern back from the dead in 2004, and launched a long-running and acclaimed tenure as writer on the character, one that paved the way for the ill-fated film version. Johns and Van Sciver were brought in to revitalize Barry Allen in 2007 in preparation for that character's subsequent multimedia coming out party. He's spent the last five years as writer of DC's flagship Justice League comic, which not at all coincidentally features an almost identical lineup to the one we'll see on the big screen. Now, he's in charge of rebooting DC's entire publishing line (again) with "Rebirth" an attempt to take some of the hard edges off of the last few years of poorly received DC Comics. 
See a pattern?
Johns' installment as co-chair of DC Films is part of a larger executive shakeup at Warner Bros, but it's by far the most impactful. While Warner Bros. has prided itself on its "filmmaker first" approach to making superhero movies, that hasn't yet resulted in the kind of clear vision that, for example, Christopher Nolan brought to his trilogy of Batman movies. With Justice League having just begun production in April and Wonder Woman about to enter post-production, it will be interesting to see how quickly he can right the ship. Best of luck to him. 
This is a developing story, and we'll update it with more info as it becomes available…