News
David O Russell on the Uncharted movie
It seems that the upcoming movie of PlayStation 3 hit Uncharted might just be moving away from the story of the games…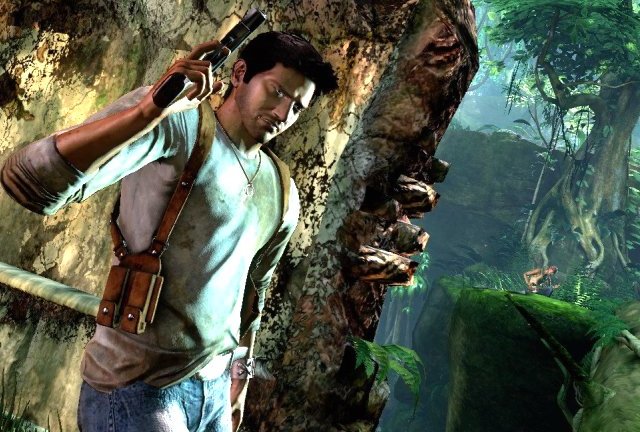 Even those of us who instantly fear the idea of a videogame being used as the source for a movie (because, let's face it, the track record is not good) are generally holding out hope for what can be done with the upcoming Uncharted movie.
There are a couple of reasons for this, too. Firstly, the Uncharted games themselves are rich with narrative potential, and have a central character that you could easily see at the heart of a blockbuster movie. And secondly, David O Russell, a man without a bad film to his name, has signed on to write and direct.
Russell is still doing promotional work for his Oscar-nominated The Fighter, but he's nonetheless been chatting to IGN about his thoughts on the Uncharted movie.
And it's raised a suspicion that he might not have played the games for very long. That, or he's taking a different tack to them.
Russell said, "I think if we take that family dynamic that we have in The Fighter, and put that in terms of a grander stage, with a crime family that metes out justice in the world of art and antiquities. If you're the head of a museum, or head of state, you've got to deal with them, and they're badass.
"They're like the Sopranos in some ways, but they have great taste, and they have a sense of justice."
When asked specifically what attracted him to doing a movie of Uncharted, he said it was "Because it's centred around a family, and I like the combination of criminals and truth."
He also seemed to confirm that Mark Wahlberg was in pole position for the lead role, and that Robert De Niro is involved, too.
So, then. A few things. Firstly, our memory might not be serving us too well here, but in the two Uncharted games to date, Nathan Drake's family doesn't come into it. Thus, we've got two theories. One is that the upcoming third game in the franchise does bring the Drakes into it a little more (presumably, Russell is privy to where the plot is going next). Or secondly, this is something that the film will focus on, irrespective of where the game has gone.
Also, whether Russell is overly familiar with the games or not might not be the issue some online already seem to be making it out to be. For, bluntly, the man is a first class filmmaker, and he's not making another instalment of the videogame. He's making a film. And for a videogame-inspired movie to work, it surely needs to lose the overt reverence that has hurt so many projects of similar ilk to date.