News
David Ayer Wraps Filming on Tax Collector With Shia LaBeouf
David Ayer is going back to basics with the gritty urban crime drama...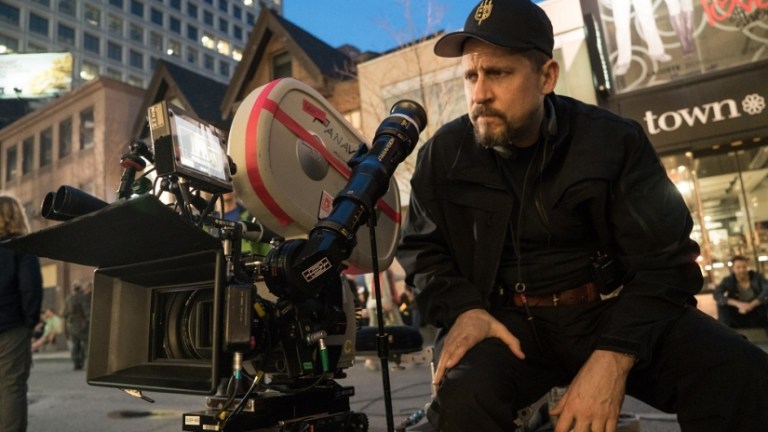 If you prefer to think of David Ayer as the dynamite director of Street Kings, End Of Watch, and Harsh Times, and try to block out the likes of Suicide Squad and Bright with "la la la I'm not listening" hands clamped over your ears, you're in luck – the maverick director has reteamed with his Fury star Shia LaBeouf for a classic street crime drama film, coming your way in 2019.
The new flick, Tax Collector, has now wrapped, but we are no closer to knowing the plot details as Ayer has been keeping the whole thing quite quiet. We know that The Beef's co-stars are George Lopez (the voice of Grouchy in The Smurfs), Lana Parrilla (Angie in Spin City), and Chelsea Rendon (Angie in Bright – lotta previous Angies in this bad boy), but we don't even know Shia's character name yet.
Lord help us, we are intrigued, and in the days of hearing so much about a film early on in the process, even perhaps ready to forget the scene in Suicide Squad where the Joker and Harley Quinn jumped into a vat of acid and only their makeup and stuff melted off, and they were not in fact scratching at their eyes and screaming bloody murder, but casually sucking face. Yes, we know it was mostly straight from the comics, but yeesh. 
Er, anyway. Ayer hasn't been entirely secretive about Tax Collector (can we at least presume that there's some tax collecting going on? Or is it metaphorical?), as he's been posting lots of images on Twitter during production.
Here's a bunch of those behind the scenes pics from the shoot, then, because we can't help but feel a bit nosy…
This does all feel like vintage Ayer stuff.
Read the latest Den of Geek Special Edition Magazine Here!