News
Dave Bautista Calls Working for Disney "Pretty Nauseating"
Drax speaks his mind after the James Gunn firing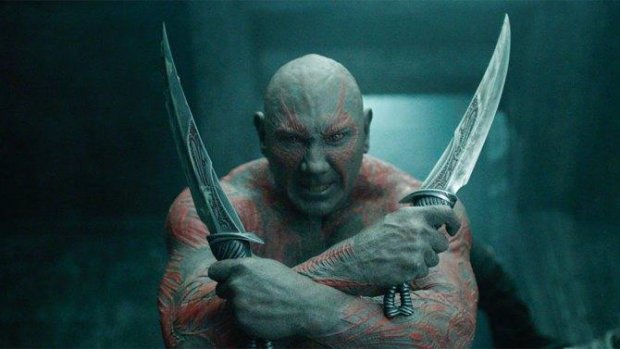 The whole cast of Guardians Of The Galaxy came out in support of director James Gunn after his recent firing – but Dave Bautista has been the most vocal since day one. Sharing a string of pointed tweets when it first happened, he has now made it abundantly clear that he's only coming back for Vol 3 because he absolutely has to. 
"I will do what I'm legally obligated to do but @Guardians without @JamesGunn is not what I signed up for. GOTG w/o @JamesGunn just isn't GOTG," he tweeted. 
"It's also pretty nauseating to work for someone who'd empower a smear campaign by fascists #cybernazis. That's just how I feel."
Whatever your opinion on the Gunn incident, you have to hand it to Bautista for being brave enough to stick his neck out like this. It's one thing signing a softly-worded group letter, but it's another to come out and independently attack Disney – calling a brand built on family values a "nauseating" nazi sympathiser. 
As ever, Twitter is becoming a more dangerous place for celebrities to air their personal views and Bautista is showing Drax-like steel to fight the biggest, most powerful studio in Hollywood with the very tool they fired Gunn for using. 
Despite the outpouring of support, it still seems unlikely that Disney will rehire Gunn, worryingly leaving Vol 3 without a director – and with an increasingly disgruntled cast.