Reviews
Dario Argento's Sleepless DVD review
The uncut version of Dario Argento's Sleepless gets its DVD release. Matt gives it a spin...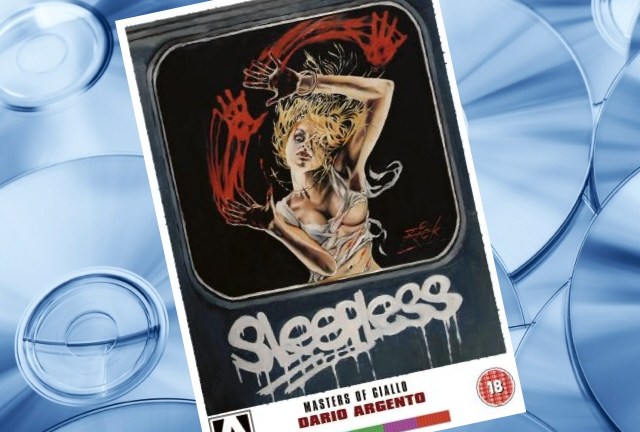 Sleepless is a film that confuses as much as it draws you in, filled with elements of horror, suspense, and hard-to-negotiate humour. It's quite a complicated one to unpack, as many things are going on in this film which constantly clash, offering up both a semi-enjoyable and often jarring experience.
Max von Sydow is the retired detective who – rather than being called back for one last job – takes it upon himself to investigate a recent spate of violent murders that mirror the attacks of a killer Sydow was pursuing some years ago. Back then, he made a promise to a young boy that he would find the killer of his mother and bring him to justice; however, by all accounts, that same killer was found dead. So, are the recent attacks the work of a copy-cat, or something else?
The first thing to mention about this film is that it opens incredibly well. Having refused to perform a subversive sex act with a client, a prostitute departs from his flat, only to trip over a stool on her way, accidentally discovering a chest full of knives and a dossier disclosing the details of several murders. Foolishly, the woman takes the dossier with her. What follows is a game of cat and mouse on a train, as the woman desperately attempts to escape the killer, who already seems to be on board. These first fifteen minutes or so are incredibly tense, and personally, I wanted this scene to just go on and on.
However, scenes such as this are just a tiny bit spoiled by the dubbing – it's really quite bad in some parts, particularly with the erratic, girlish voice of the prostitute, which makes her sound as if she's on a mixture of helium and speed. You're watching this tense moment, only to then have to stifle a laugh at the ridiculous voices coming out of people's mouths. I couldn't work out if they'd dubbed von Sydow's voice to fit with the rest of the film, as he can speak English, but it did sound like him, at least.
The dubbing makes it even more jarring when Argento starts to unleash the increasingly disturbing scenes of violence. Each of the women targeted are dispatched in horribly graphic ways, and one flashback in particular, featuring a saxophone being rammed down a woman's throat, will stay in the mind long after the film has finished. Fountain pens are smashed into heads, faces are smashed against walls, and all manner of other grisly occurrences make up the majority of this film.
As far as suspense thrillers go, it's quite enjoyable, until it's revealed the killer is quite possibly a dwarf – we're back to that jarring collision of the horrific and the comic once more. In some ways, though, the infusion of this comedy helps to keep Sleepless entertaining, rather than being downright brutal. Probably a good one to watch late at night, with friends, during a thunderstorm. Special features include a making-of documentary, the theatrical trailer, and a photo gallery.
Film:
Disc: