News
Daphne and Velma: Scooby-Doo Prequel Movie Coming
Daphne and Velma will meet for the first time in a live-action Scooby-Doo prequel coming in 2018.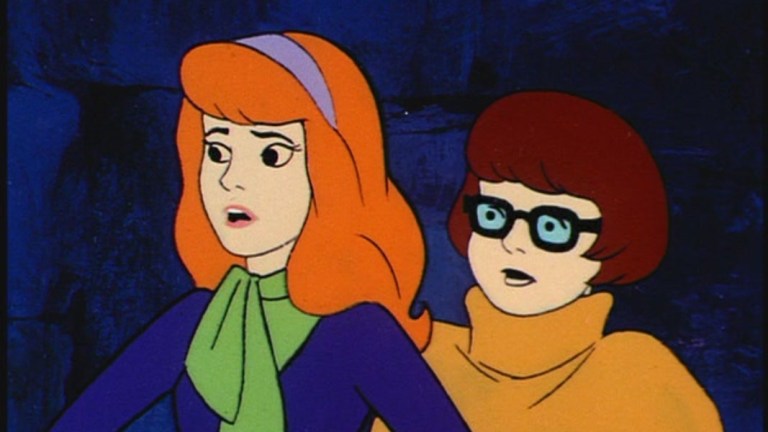 As a lover of all things Scooby-Doo, I am obligated by law to report this news to you. Warner Bros. TV is developing a feature-length live-action prequel movie for some kind of home release in 2018. The prequel is called Daphne and Velma and it focuses, appropriately enough, on the two characters named in the title. Sarah Jeffery (Shades of Blue) is Daphne and Sarah Gilman (Last Man Standing) is Velma. Ashley and Jennifer Tisdale are producing with Suzi Yoonessi directing from a script by Kyle Mack and Caitlin Meares.
I'm all in favor of more Scooby-Doo content, even if I know in my heart of hearts that all Scooby-related media peaked with Scooby-Doo: Mystery Incorporated, the Breaking Bad of mystery solving canine/teen animated shows. But I'm gonna let the official synopsis do the talking here…
Before their eventual team-up with Scooby and the gang, bright & optimistic Daphne and whip-smart & analytical Velma are both mystery-solving teens who are best friends but have only met online — until now. Daphne has just transferred to Velma's school, Ridge Valley High, an incredible tech-savvy institute with all the latest gadgets provided by the school's benefactor, tech billionaire Tobias Bloom. And while competition is fierce among the students for a coveted internship at Bloom Innovative, Daphne and Velma dig beyond all the gadgets and tech to investigate what is causing some of the brightest students in school to disappear — only to emerge again in a zombie-fied state.
You see the problem here? I don't see a single mention of a dog. Not one. No Scooby, no sale. Oh, who am I kidding, I'll be all over this the minute it's released.
"Blondie Girl is committed to telling stories from a female perspective and we could not be more thrilled to give Daphne and Velma their own story," said Ashley Tisdale and Jennifer Tisdale, producers and founders of Blondie Girl Productions in a statement. "It's so exciting to partner with Warner Home Entertainment and Blue Ribbon Content to introduce a new generation to the smart, charismatic, fearless females that we all know and love."
"We wanted to give the audience a new take on these two familiar faces, who are fan favorites in the Scooby-Doo universe," added Peter Girardi, Executive Vice President, Blue Ribbon Content & Executive Vice President, Alternative Programming, Warner Bros. Animation. "Daphne and Velma are two iconic and strong female characters, and this latest adventure of theirs will be both inspiring and entertaining for the audience."
That all sounds great. But there had better be an adorable, somewhat cowardly, but incredibly loyal (and hungry) talking dog.
Daphne and Velma will arrive at some point in 2018. I expect a canine co-star.