News
Daniel Radcliffe's Guns Akimbo Gets First Official Photo
Harry Potter wields two guns at once in the first shot of the new action comedy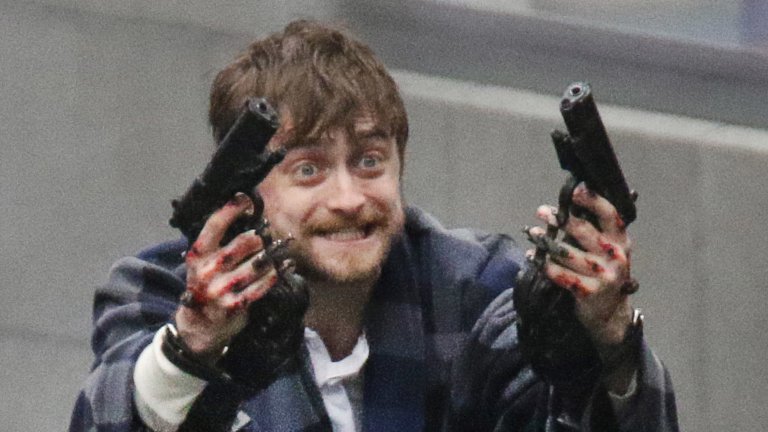 Everything about Guns Akimbo sounds a bit mad – and the first official image that shows Daniel Radcliffe brandishing two guns in a dressing gown and fluffy monster slippers makes it look even madder. Jason Lei Howden's action comedy deathmatch movie has just wrapped in New Zealand and it's set to be another leftfield choice for the Hogwarts alumnus. 
Howden (best known for his 2015 heavy metal horror comedy, Deathgasm) directs Radcliffe as a mild-mannered guy who tries to save his girlfriend (Natasha Liu Bordizzo) from a Battle Royale/Running Man/Hunger Games web-show that pits strangers against each other in a fight to the death. 
Pitched as "adrenaline fueled balls-to-the-wall original action comedy reminiscent in tone to films such as Kick-Ass or Deadpool," it's another bold move for Radcliffe, who has pretty much spent every year since he finished being Harry Potter trying to prove that he's more than just a boy wizard. 
More images from Twitter make Guns Akimbo look like it plenty of weird, bloody, fun to make. 
Guns Akimbo doesn't have a release date set yet, but it's expected out next year.