News
Daniel Craig Rumored to Be Doing One More Bond Film
The latest rumor suggests that Daniel Craig will star as James Bond one last time.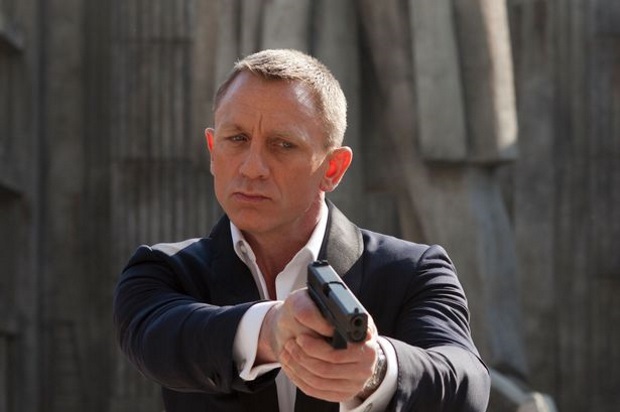 Although it seemed a few months ago that Daniel Craig was all set to walk away from the role of James Bond, a new report suggests that producer Barbara Broccoli has "just about persuaded" the actor to return for one more adventure as the British agent. 
The source is Page Six, which has a fairly variable record on such stories but cites "multiple sources" for this one. Apparently it was Broccoli's decision to produce an off-Broadway version of Othello, in which Craig starred alongside David Oyelowo to highly positive reviews, that helped Craig warm up to the idea of playing Bond again for Broccoli's Eon Productions.
Talks with Broccoli are said to be "going in the right direction," with the movie set to "go into production as soon as Daniel is ready to commit."
Even if Craig returns, a director still needs to be found for Bond 25. Sam Mendes said goodbye to the series with 2015's Spectre. And there's also the question of a studio partner for the film: Eon's deal with Sony Pictures also ended with Spectre and the producers are fielding offers from the other major studios. A script is already underway from regular 007 writers Neal Purvis and Robert Wade, so at least that will be in place. 
Do you want to see Craig return for a fifth and final turn as James Bond?