Features
Dan Turner on The Boy From Another World
British writer/director Dan Turner is about to start shooting his new film, The Boy From Another World. And he's been telling us about it...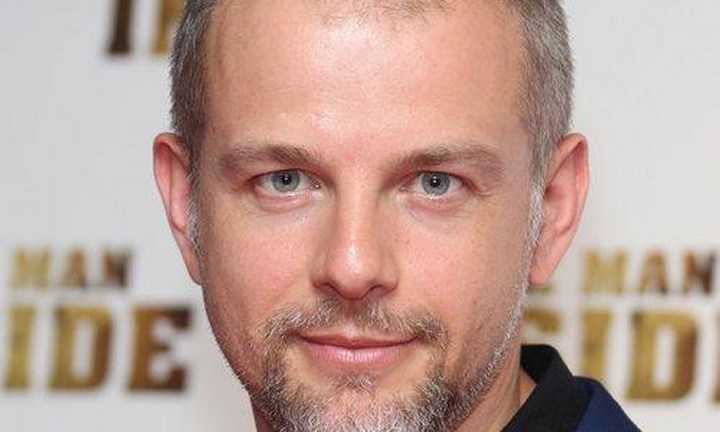 Having successfully brought to the screen his second feature film last year, The Man Inside (following horror movie Stormhouse), industrious British writer/director Dan Turner is embarking on a new project.
So, what's he been up to, and what's The Boy From Another World? He's taken some time to tell us…
What have you been up to since we last spoke?
I've been beavering away on a number of projects, mostly films, a couple of commercials, but also a theatre play called Postcard From Vienna which has kept me busy!
What can you tell us about The Boy From Another World?
The Boy From Another World came out of nowhere really. I'd been developing a whole raft of film projects and then this one popped into my head and I sat and wrote it fast.
It takes me back to when I was a young boy and didn't really fit in with all the other kids. I used to live on a diet of sci-fi, especially 1950s paranoia sci-fi, and making robots and other mad stuff out of wood and metal and anything I could get my hands on, in my parents back garden.
That's where it started, and then the film grew into the story of a young boy who believes he is an alien. He believes that his real parents will come for him from the stars, and sets about making it happen. It's set in the 1950s and brings in all the fun paranoid alien and military stuff from that era.
Where did the idea come from, and what audience are you targeting with it?
I was watching Invaders From Mars – God, I adore that film – the 1950s sci-fi movie and it all tumbled into my head at once. It was weird. I wrote the ending and then wrote it backwards. Never done that before! It was one of those films where you don't have a plan, it just kind of comes out of you, and before you know it, it's written.
I guess the film is more akin to a European coming-of-age type of film. like the Dardenne's Kid With A Bike or the brilliant Norwegian film Turn Me On, Dammit.
Those are movies that take a snapshot of a formative point in a child's life and play out the story without the typical Hollywood start, middle and end.
I guess because this film is set in the 1950s, is sci-fi and has a European vibe, it's difficult to say who the film is primarily aimed at. It's certainly going to be it's own thing! But I think if you're a sci-fi fan you'll get a big kick out of it, certainly looking for all the nods to those terrific movies.
When and where are you shooting?
We are shooting the movie next June in locations around UK. From the North East down to the Norfolk coast and in parts of London. There's a lot of scope to it so it needs to encompass much of the UK.
There's also the consideration of shooting a period film, so we are looking at locations that are a step back in time and can be dressed and appropriated into the 1950s. That's a really fun part of the process.
Plus, I find with British films we rarely see our amazing countryside and all the villages and scenery we have in abundance.  It just so happens that this film will open things up and I intend to shoot it with a real 1950s feel to it which will be great fun.
Who's involved?
We are putting the team together at the moment. Its a nice long build up.
We are in the fortunate position of being funded, so its nice to have time to develop and prepare properly and get the right team in place. Casting is still a way off, but the aim is to have some of our best British talent involved Make no mistake, this is a British film.  Just not a Brit flick!
What's happened to the other projects you're working on?
As with any independent filmmaker, you have several projects on the go at once at different stages of funding. 
The Boy From Another World was that happy accident of rising to the top of the pile through serendipity and I'm not going to fight it. I think it's going to be a very special film with an awful lot of heart. In many ways its even more personal than my last film, because it pours much of my childhood into it.
Thankfully though we are dealing with very warm memories, so it will be tremendous fun to make. The film has lots of laughs, and wonder.  I think its no co-incidence that when I wrote it I was listening to soundtracks like Cocoon and Field Of Dreams. 
Oh… and did I mention it has a spaceship? A really BIG spaceship!
Dan Turner, thank you very much!
Follow our Twitter feed for faster news and bad jokes right here. And be our Facebook chum here.