News
Daisy Ridley to Star in New York Drama Daddio
Star Wars' Daisy Ridley will take time between movies to star in a NYC taxi-set drama, called Daddio.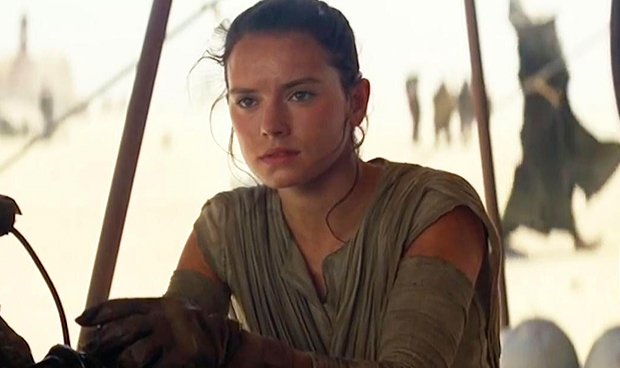 Daisy Ridley has several high-profile projects on her acting backlog, coming off her star-making central role in 2015's Star Wars: The Force Awakens. However, it appears that a brief period of free time before filming on Star Wars: Episode IX commences will be occupied by a drama, called Daddio, that's literally smaller, since it takes place in a New York City taxi.
Daisy Ridley has signed on to star in Daddio, reports Variety. Standing in stark contrast to her heroic role as burgeoning Jedi trainee Rey in the Star Wars Sequel Trilogy, the dialogue-dominant Daddio – written by screenwriter Christy Hall – will see Ridley play a seemingly ordinary woman at JFK airport in New York City, who grabs a cab to her apartment. However, she's apparently landed a loquacious cabbie and the breadth of the film will center on deep discussions between Ridley's character and the driver about their past and current relationships and the enduring life effects left in their aftermath.   
Ridley will reportedly squeeze in the filming for Daddio sometime in the first half of 2018, before preproduction for the yet-to-be-titled, J.J. Abrams-directed Star Wars: Episode IX concludes and cameras commence rolling in June. Considering the limited logistics required for Daddio, it is unlikely to be a time-consuming project that will detract in any way from the Star Wars Sequel Trilogy closer.  
The rest of Ridley's upcoming parts consist of big screen blockbusters, starting with her co-starring role this November with director Kenneth Branagh's classic Agatha Christie ensemble whodunnit Mystery on the Orient Express, followed by her return as Rey in December for Star Wars: The Last Jedi, going into 2018 with Hamlet adaptation Ophelia and another potential sci-fi franchise launcher in director Doug Liman's Chaos Walking, in which she co-star opposite current Spider-Man star Tom Holland.
Daddio has yet to book a release date.