News
Daddy's Home 2 Trailer and Release Date
In the new Daddy's Home 2 trailer, Mark Wahlberg and Will Ferrell's domestic bliss is upended by Mel Gibson and John Lithgow.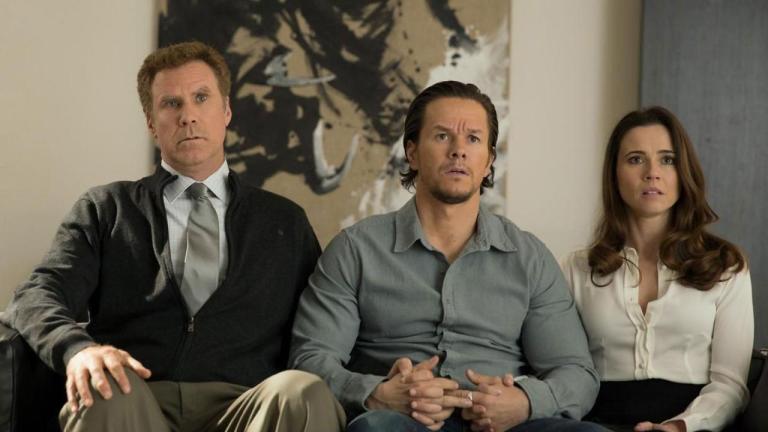 What do you do when you want to make a sequel to your hit comedy about domestic, family-time awkwardness? Well, as according to Meet the Fockers, doing one about the in-laws isn't a bad idea. And hey, if it ain't broke… thus enter Daddy's Home 2, another Will Ferrell and Mark Wahlberg chuckler that is adding in the potent ingredients of John Lithgow and Mel Gibson as their respective fathers. This isn't going to end well for them, but it might still be quite funny for us.
In the new film, Brad (Ferrell) and Dusty (Wahlberg) have put away their differences to becoming a dynamic duo of awesomeness for their kids. Two dads who get along and are quite the team. But when they take it to the next level by agreeing to combine family cheer for a Christmas with both families, they also put themselves in the path of conflict by inviting each of their own fathers. Dusty's Dad (Gibson) is an ultra-masculine tough guy that makes Dusty look progressive, while Brad's Dad (Lithgow) is extra-emotional and highly affectionate. Hijinks presumably ensue.
And admittedly, just watching Ferrell and Wahlberg genuinely enjoy each other's banter, which dates all the way back to their little 2010 gem, The Other Guys, is always amusing. Plus, Gibson playing into his bad boy image makes for obvious but potentially potent comic fodder.
Sean Anders and John Morris again wrote the screenplay for Daddy's Home 2, and Anders is likewise returning to the director's chair. 
Here's the first trailer…
…and here's the new one…
Daddy's Home 2 Release Date
The sequel is in theaters on Nov. 10, 2017.