News
The Curse of La Llorona: New Trailer Arrives
The new trailer for The Curse of La Llorona introduces us to another chapter in a popular Mexican folklore story.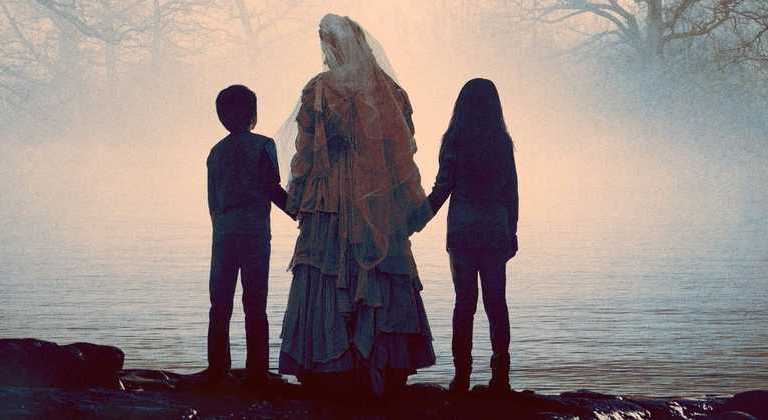 There's a new trailer for The Curse of La Llorona. 
While James Wan is only serving as the producer of this film (Michael Chaves is directing) this first trailer certainly feels like it belongs in the same universe as The Conjuring and Insidious. That is to say that the movie will seemingly utilize that blend of ominous atmosphere and funhouse jump scare thrills that we've come to associate with the films Wan has worked on. 
In this instance, most of the jump scares seem to come courtesy of La Llorona herself. Much of the trailer sees her slowly stalk two children who attempt to barricade themselves in a car (with seemingly little success). She certainly has nailed the essential "appear out of nowhere" skill that most of the ghosts in Wan films require. 
However, La Llorona is more than just another Wan ghost. The character is at least loosely based on an actual figure in Mexican folklore who lost her children many years ago and now roams the country weeping over their deaths. While the cries of La Llorona are said to bring misfortune or even death to all who hear them, it's been said that La Llorona is drawn to children as she sometimes believes they are her own. That would certainly explain the events of the trailer. 
The rest of the plot follows a social worker trying to raise her two children in 1973 Los Angeles. When she notices some eerie similarities between a case she is working on and a scary situation that is plaguing her own family, she begins to investigate the story of La Llorona. What happens next hasn't been revealed, but we're guessing that audiences will have to endure quite a few sudden scares before the whole thing is resolved. 
The Curse of La Llorona Trailer
Check out the new trailer…
And here's the earlier teaser!
Director Michael Chaves, as well as leading actors Raymond Cruz and Patricia Velasquez, have stated that they grew up hearing the story of La Llorona and that their knowledge of that story and its impact brought an inherent sense of fear to the production. 
The Curse of La Llorona Release Date
At present, The Curse of La Llorona is set to release on April 19, 2019. That should give it time to find an audience ahead of the much-anticipated release of IT: Chapter Two. 
Matthew Byrd is a staff writer for Den of Geek. He spends most of his days trying to pitch deep-dive analytical pieces about Killer Klowns From Outer Space to an increasingly perturbed series of editors. You can read more of his work here or find him on Twitter at @SilverTuna014.