News
Cult of Chucky Release Date, Trailer, and More Details
Child's Play 7 is Cult of Chucky, and we have all the details right here...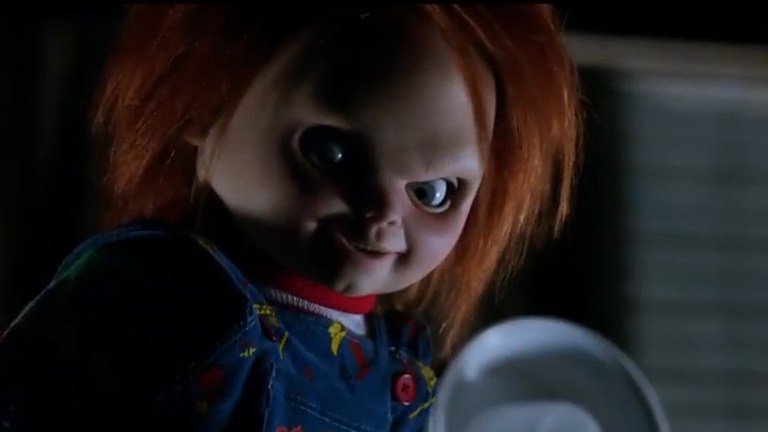 A true classic never goes out of style. Your friend til the end is starting a cult and you'd have to be crazy not to join. The seventh installment in the Child's Play haunted doll franchise, Cult of Chucky, brings a terrifying therapeutic tool to institutionalized would-be followers who never outgrew their need for babysitters.
Brad Dourif will reprise the voice of Chucky that he's been doing since the original 1988 film. His daughter Fiona will once again take on the role of Nica Pierce that began in Curse of Chucky. Jennifer Tilly, who played the female doll Tiffany in Bride of Chucky before she became a real girl in Seed of Chucky, is also back as well as Child's Play vets Alex Vincent and Summer H. Howell.
Cult of Chucky is a sequel, not a remake, and it promises to tie up all the loose ends and splinters from the last three movies. It was written and is being directed by Don Mancini, who co-wrote the original film. Mancini also wrote and directed 2004's Seed of Chucky and 2013's Curse of Chucky, which were the last two installments of the series.
Cult of Chucky Release Date
An unrated version of Cult of Chucky will be released on Blu-ray, DVD, and Digital HD on October 3rd. Just in time for Halloween.
Cult of Chucky Plot
Here's the official synopsis:
"Confined to an asylum for the criminally insane for the past four years, Nica Pierce (Fiona Dourif) is erroneously convinced that she, not Chucky, murdered her entire family. But when her psychiatrist introduces a new therapeutic 'tool' to facilitate his patients' group sessions — an all-too-familiar "Good Guy" doll with an innocently smiling face — a string of grisly deaths begins to plague the asylum, and Nica starts to wonder if maybe she isn't crazy after all. Andy Barclay (Alex Vincent), Chucky's now-grown-up nemesis from the original Child's Play, races to Nica's aid. But to save her he'll have to get past Tiffany (Oscar-nominee Jennifer Tilly), Chucky's long-ago bride, who will do anything, no matter how deadly or depraved, to help her beloved devil doll."
Cult of Chucky Trailer
There are two!
Cult of Chucky is produced by Universal 1440 Entertainment, a production entity of Universal Pictures Home Entertainment. The film is executive produced by Mancini and produced by David Kirschner and Ogden Gavanski. Special effects wizard Tony Gardner is the associate producer. The director of photography is Michael Marshall. Production design will be done by Craig Sandells. Patricia J. Henderson will design the costumes.