News
Creed 2 Gets New Trailer
Creed 2 features a personal fight between the sons of Apollo Creed and Ivan Drago.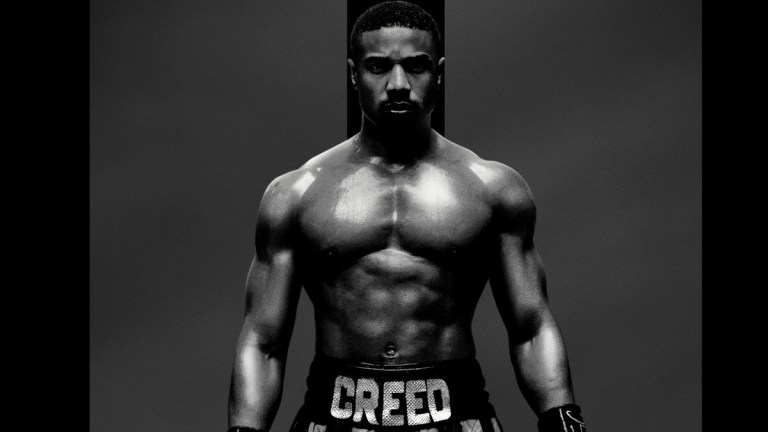 Creed 2 will continue to showcase the legacy-embracing exploits of Michael B. Jordan's Adonis Creed, joined by his sagely mentor in Sylvester Stallone's Rocky Balboa and his love interest, Tessa Thompson's Bianca. 
Steven Caple Jr. (The Land, Class) will direct the film, working off a script by Cheo Hodari Coker (Luke Cage, Ray Donovan). Caple Jr. steps in for original Creed director Ryan Coogler, who's looking towards a sequel to his Marvel mega-hit, Black Panther. The acquisition of Caple Jr. came after Sylvester Stallone himself had signed up to direct, only to bow out.
There was no question that a Creed sequel would happen: the 2015 film grossed $173 million worldwide, was acclaimed by fans and critics and even landed Stallone an Oscar nomination for Best Supporting Actor. However, basing Creed 2 on one of the least acclaimed (although most financially successful) entries in the original Rocky series might give one pause…until you watch this trailer.
And here's the earlier one…
Yes, Rocky 8 sure looks pretty cool.
Creed 2 Release Date
Creed 2 is set to arrive in theaters on November 21.
Creed 2 Story
This time, Adonis must uphold his family legacy in a fight against Vitor Drago (Florian Munteanu), son of Ivan Drago (a returning Dolph Lundgren), the roided Russian who, as famously depicted in 1985's Rocky IV, killed his father, Apollo Creed, in the ring.
Here's what the official synopsis describes:
Life has become a balancing act for Adonis Creed. Between personal obligations and training for his next big fight, he is up against the challenge of his life. Facing an opponent with ties to his family's past only intensifies his impending battle in the ring. Rocky Balboa is there by his side through it all and, together, Rocky and Adonis will confront their shared legacy, question what's worth fighting for, and discover that nothing's more important than family. Creed II is about going back to basics to rediscover what made you a champion in the first place, and remembering that, no matter where you go, you can't escape your history.
Creed 2 Cast
Romanian boxer Florian Munteanu, known as "The Big Nasty" is Michael B. Jordan's opponent in the ring in Creed 2. Munteanu will play the son of Ivan Drago (Dolph Lundgren), the Russian boxer who took on both Rocky Balboa (Sylvester Stallone) and Apollo Creed (Carl Weathers) in 1985's Rocky IV — with Apollo not walking away from their battle. Since Jordan's Adonis Creed is Apollo's son, he's almost certainly going to want to inflict a world of hurt — if not more — on the offspring of the man who killed his dad.
Besides Jordan, Stallone and Thompson, the returning cast consists of Phylicia Rashad as Mary Anne, Wood Harris as Tony 'Little Duke' Burton, and Andre Ward as Danny 'Stuntman' Wheeler. Additionally, joining Creed newcomers Lundgren and Munteanu will be Russell Hornsby as Buddy Marcelle.