News
Creed 2 Loses Sylvester Stallone as Director
Sylvester Stallone will no longer direct Creed 2.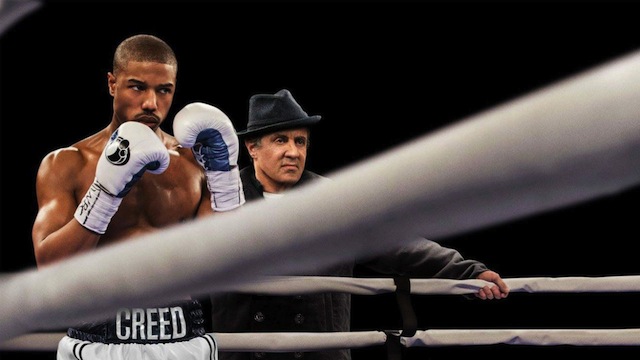 Go back in time a few years and tell yourself that Rocky 7 would be one of the best in the franchise, and one of the best movies of the year. When your past self is done laughing at you, nod to yourself, safe in the knowledge that it's absolutely true, because Creed is arguably the best Rocky movie since the original. 
Unlike Rambo, a role that Sylvester Stallone says he is retiring from, he's pretty keen to return for one more round with Rocky Balboa and Adonis Creed. So keen that he had previously announced that he was going to produce and direct the new movie, as Ryan Coogler is too busy with other projects to return. But now Stallone and Michael B. Jordan have chosen Steven Caple Jr. (The Land) as the new director. Stallone is still co-writing the screenplay with Luke Cage showrunner Cheo Hodari Coker.
You know who is apparently returning, though? Ivan Drago. This is a little worrisome. Creed stands completely on its own in a way that other legacy sequels like Jurassic World or The Force Awakens don't, so dipping even deeper into the nostalgia well seems like it waters down a little of what made the first film so special.
The Rocky franchise has always been one of diminishing returns (even though it found its heart again with Rocky Balboa). Creed walked such a perfect line between franchise nostalgia and genuine sports movie greatness that a sequel seems unnecessary. But Michael B. Jordan's Adonis Creed performance was so magnetic, that it's difficult to not get a little excited about the prospects of spending a little more time in this world. 
Creed 2 is scheduled to open on November 21, 2018.