News
Crazy Rich Asians Trailer: Jon M. Chu Romantic Comedy
Jon M. Chu, director of Now You See Me 2 and G.I. Joe: Retaliation, tackles an insanely opulent romantic comedy in Crazy Rich Asians.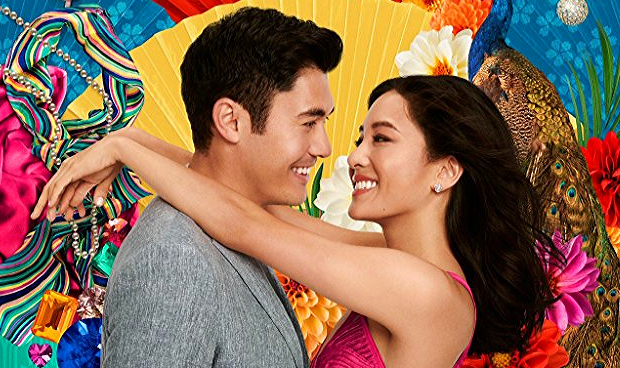 Crazy Rich Asians might just end up doing for hyper-rich Singapore families what My Big Fat Greek Wedding did for loudly large Greek families. Besides the fact that the rom-com, Crazy, will arrive as a rare domestic release that features an exclusively Asian cast, it also plays upon the classic scenario of a bride-to-be's struggle for acceptance, having to overcome the obstacle of class against her fiancé's overprotective mother, who happens to be played by Crouching Tiger, Hidden Dragon warrior woman, Michelle Yeoh.
Here, director Jon M. Chu works off a script by Peter Chiarelli and Adele Lim that adapts the 2013 novel by Kevin Kwan.
Crazy Rich Asians Trailer
The first full Crazy Rich Asians trailer is here, showcasing what could be described as a Coming to America scenario in the sense that one member of its depicted onscreen romance, New Yorker Rachel (Constance Wu), was initially oblivious to the level of wealth possessed by the family of her longtime boyfriend, Nick (Henry Golding). Indeed, while Rachel only suspected that Henry's family was well-to-do, her very first trip to his home in Singapore to meet his family revealed a comically-obscene level of wealth (they keep a giant swimming pool filled with synchronized swimmers). While the mere idea of an average Jane marrying into such a family would be intimidating enough, Henry's old-fashioned, class-conscious, mother Eleanor (Michelle Yeoh), is going to use every derogatory tactic she knows to steer her son away from the commoner.
Joining Constance Wu (Fresh Off the Boat, Eastsiders), Henry Golding (host of shows Surviving Borneo and Welcome to the Railworld Japan) and Michelle Yeoh (Star Trek: Discovery, Marco Polo) is a supporting cast that consists of names such as Awkwafina (Ocean's 8, Future Man), Ken Jeong (Dr. Ken, Community), Gemma Chan (Humans, Transformers: The Last Knight), Jimmy O. Yang (Silicon Valley, Patriots Day) and Harry Shum Jr. (Shadowhunters, Glee).
Crazy Rich Asians represents a major departure for director Jon M. Chu, who after a start with dance-themed films in the Step Up film series sequels, as well as pop star documentary Justin Bieber: Never Say Never, moved on to the Dwayne Johnson-starring toy franchise film sequel, G.I. Joe: Retaliation, followed by heist franchise sequel Now You See Me 2 (he's set to return for its 2019-scheduled third film,) and '80s cartoon adaptation Jem and the Holograms.
Crazy Rich Asians Release Date
Crazy Rich Asians is set to arrive on August 17.