News
Crank Director Wants a Crank Movie Universe
Not only does the co-director of Crank want Crank 3, but an entire cinematic universe!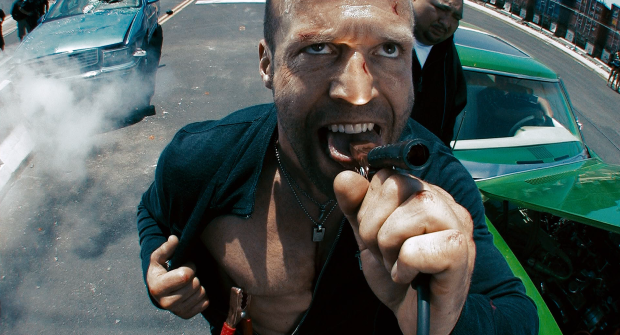 Regular readers will surely know by now where we stand on Crank, arguably the pinnacle – and lord, we don't say this lightly – of the mighty Jason Statham's oeuvre to date. And while Crank 2 was far patchier, it nonetheless had a great tagline, and a terrific bit in it we've no intention of spoiling.
The co-director of the film, Brian Tyler (who made the movie alongside Mark Neveldine), is doing promotion for his new movie, the deliriously nutty Mom & Dad, starring Nicolas Cage. And rightly, interviewers have been asking the key question: where the hell is Crank 3?
Damaged by the poor box office for the second film is the obvious answer. But Tyler is clearly keen for more.
Chatting to the Movie Crypt Podcast, he declared that "my feeling about Crank 3 is that Crank 3 should be as exponentially more fucked up than Crank 2 as Crank 2 was to Crank. Obviously, there's been talk here and there but I've never really felt that creatively it was fucked up enough to really do. Because the studio will get in contact with us – 'What do you guys think about this?' 'What do you guys think about that?' And the scenarios are always very tame compared to what I think it should be."
He did not say exactly what he thinks it should be, but we're guessing "fucked up."
He then teased us in a way that few filmmakers have, by suggesting that a Crank cinematic universe would be an idea.
"I don't know if it's going to be Jason Statham in a wheelchair, 40 years from now. I think there should be a Crank cinematic universe. Not just one movie. So who knows? There's nothing in the works right now. But you never know. Me and [co-director] Mark are brothers for life."
The Statham is keen. The directors are keen. Just tell us where to send our money.