News
Could Toy Sales Help Power Rangers 2 Chances?
While the movie wasn't a massive box office hit, could record toy sales keep hope for Power Rangers 2 alive?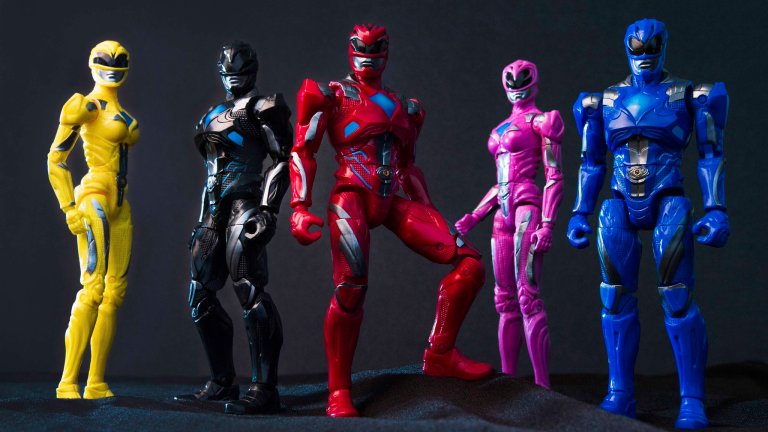 The Power Rangers movie, contrary to some reports, wasn't a flop. It equalled its $100 million budget and is currently sitting at a total gross of $140 million dollars including overseas sales, although that doesn't take into account the considerable amount of money Lionsgate spent marketing the film. It didn't get the big opening in China some were hoping for. It wasn't the monster hit Lionsgate wanted but it's not exactly King Arthur: Legend of the Sword which has yet to crack $100 million on its $175 million dollar budget.
So Power Rangers wasn't a massive success but also wasn't a massive failure. That doesn't exactly make it sound like Lionsgate will be falling all over themselves to make Power Rangers 2 a reality, right? Well, the one thing that could end up saving Power Rangers might be exactly what propelled the franchise to success in the first place.
Toy sales.
According to Toy News Power Rangers, "action figures have shown a growth of 122.8 percent year to date, with April sales tracking up 185.9 percent versus 2016."
It should be noted that this figure includes not just movie action figures but the entire line (including the current Ninja Steel season) as well. Still, seeing such a huge growth in sales can only be a good sign for a potential Power Rangers 2. In fact, Power Rangers' toy success might be right in line with what Hollywood needs to survive.
With declining DVD sales and increasing pressure on tentpole films to turn massive profits, more and more movie studios are looking to merchandise to enhance the bottom line. According to The New York Times, more film companies than ever are releasing films with dedicated toy tie-ins. As the article states,
"More than ever, consumer products are influencing moviemaking decisions — namely, sequels and more sequels. Retailers are more willing to devote shelf space to tie-in products when there is already proven interest."
With Power Rangers' record toy sales, the fact the movie only did "okay" at the box office might not matter as much. As long as the movie can sell a boatload of toys, Power Rangers 2 we can keep hope alive a little longer. At least until Lionsgate says we can't.
Which is good to hear, because there's a lot of interesting places the movie could go.
Big thanks Bandai America for that header image.
You can pre-order the Power Rangers movie Blu-ray right here.