News
Could Timothy Olyphant be Snake Plissken in Escape From New York remake?
Director Breck Eisner talks about his take on the classic Escape From New York, and the possibility of Timothy Olyphant playing the lead…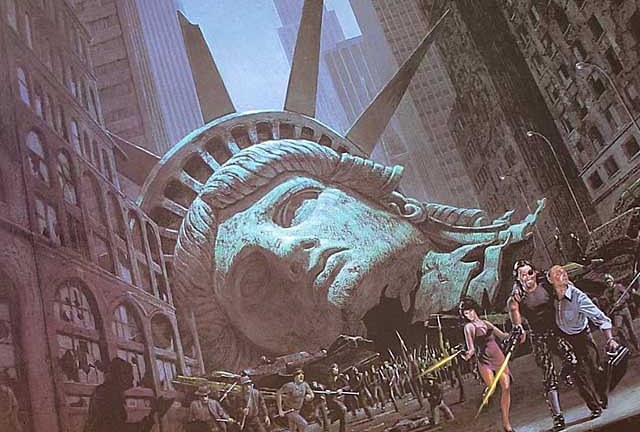 A minor 80s classic, John Carpenter's Escape From New York was loaded with style, grit and humour, plus an iconic movie poster and a superb turn from Kurt Russell as grizzled ex-soldier turned president rescuer Snake Plissken.
Indeed, it could be argued that Escape From New York doesn't need remaking at all – along with a list of other movies too long to mention – but director Breck Eisner has decided he's going to have a go at making one anyway.
Last seen directing another remake, a glossy updating of George Romero's The Crazies, Eisner has insisted that his take on Escape will be very different from Carpenter's post-Watergate original.
"How the prison is created is going to be different than in Carpenter's version," Eisner said in an interview with MovieWeb. "The anxiety of the world and anxiety of our existence post-9/11 is there, especially the anxiety in Manhattan post-9/11.
"Plot-wise, they're different, emotionally they're very similar. That's why it'll be interesting to tackle this movie, to have a slightly different take but with the same results which is Manhattan is turned into a walled prison."
Elsewhere, Eisner hinted that Timothy Olyphant, who played the lead in The Crazies, could be in line to don an eye patch and play the role of Snake Plissken.
"Creatively, he would be great for it. We have not yet discussed internally within the studio who will play Snake Plissken," Eisner said. "There are many factors that go into those discussions. First and foremost, obviously, is the creative one. We can't make the movie unless we get the perfect Snake Plissken, and that's a tall order.
"There are very few guys that could do it. He would definitely be one of the guys who could. There is no question about that."
According to reports earlier this year, New Line Cinema, the company stumping up the cash for the remake, had hired Allan Loeb, the writer of this year's Wall Street: Money Never Sleeps, and that Manhattan would remain the vast, walled maximum security prison it was in Carpenter's original.
We have to ask ourselves, is Timothy Olyphant really the right actor to play the role of Snake Plissken? Possibly, but it seems hard to imagine right now, particularly with his ineffectual performance as the villain in Die Hard 4 still at the front of our minds, though in fairness, he did make a reasonable showing as the anti-hero lead of 2007's largely forgettable videogame adaptation Hitman.
One of John Carpenter's stipulations, when he agreed to sign over the rights for the Escape property, was that Plissken would retain his eye patch and "would always be bad ass."
We don't doubt Olyphant's ability to don an eye patch, but could he top Kurt Russell's bad ass performance as Snake Plissken? We'll believe it when we see it.