News
Could there be hope for Dumb And Dumber 2?
A project that appeared dead in the water shortly after it was announced appears to be alive again, according to Jeff Daniels...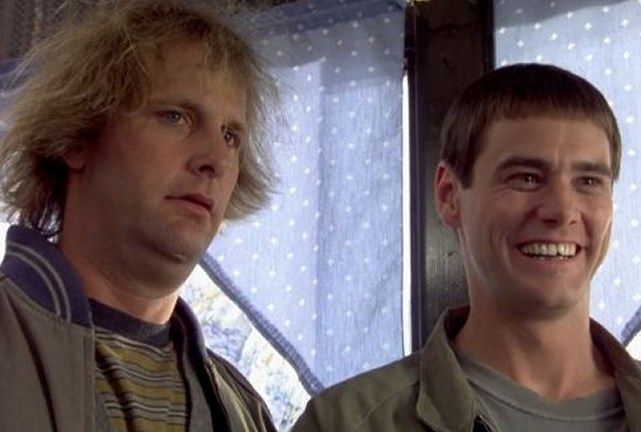 I have to admit to being somewhat surprised when it was announced that Dumb & Dumber 2 was pressing ahead with the involvement of Jim Carey, Jeff Daniels and of course the Farrelly brothers. I was less surprised when, shortly after it was announced, that Jim Carey had backed out. But now it looks as though there's hope for the project yet – well, according to Jeff Daniels, anyway:
"Jim wants to do it. I want to do it. The Farrellys want to do it. They want to rewrite the script a little bit and they aren't trying to jam it in before I have to go back and do Newsroom in November. So they're going, 'Why don't we just do it right? Let's get everybody organized to go next May or June.' If everything works out on the business side, that's what we'll do but I think there's more hope than ever,"
Obviously, this goes against the recent news of Jim Carey bowing out of the project, but Daniels offers something in the way of an explanation:
"…This has been a year and a half of a whole bunch of are we, aren't we, what's going on, yeah the script's funny, no it's not, now we have to have notes. So I think Jim just got frustrated and I completely got it. I was frustrated too. We thought it was in pretty good shape. The studio and others wanted some more work done it. The Farrellys wanted more work done on it so they got working on it and I think last week they decided to push the shooting of it to next year, possibly because I wasn't going to move The Newsroom."
I don't know about you dear readers, but I'm not entirely convinced by this. I guess time will tell.
More on Dumb & Dumber 2 when we get it.