News
Confirmed: Schwarzenegger back for Terminator 5, Justin Lin directing
Terminator 5 looks like it's pressing ahead, and Arnold Schwarzenegger will definitely be back. Plus, Fast & Furious director Justin Lin is on board, too...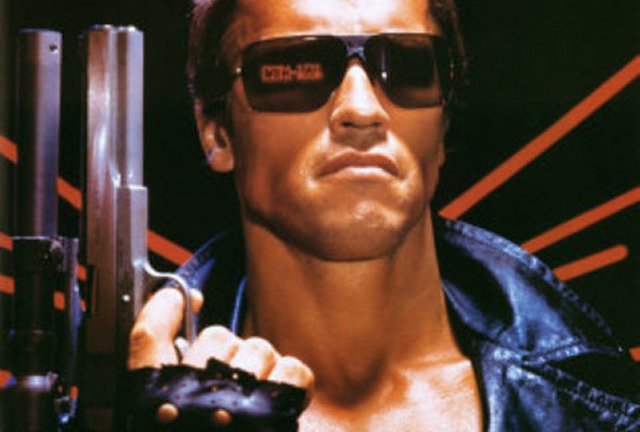 And so it turns out that the heavy rumours that have been doing the rounds over the past few weeks have turned out to be true. For Terminator 5 is pressing ahead, Justin Lin is attached to direct, and Arnold Schwarzenegger will be returning to the franchise that catapulted him to superstardom.
That's the news that's now been broken by Deadline, although it does have a caveat with it. Namely that, as of yet, there's no studio backing the project.
Instead, the package of T5, Lin and Schwarzenegger is being shopped around film studios in search of a backer. Unsurprising, there are a few interested in biting, with Deadline citing Sony, Universal, Lionsgate and CBS Films as possible partners on the film. Our guess would be Universal are likeliest to bite right now.
Still, on top of the lack of studio involvement thus far, there's so far no screenplay in place for the film, so we're some way away from getting a finished product. But it now seems a cert that it's going to happen.
Also, can we just say it? Isn't it a backward step to have Arnold Schwarzenegger returning to headline the franchise?
If there has to be another Terminator sequel, and given nearly $30m was spent acquiring the rights last year, it's a fair assumption that there does need to be one, then why go backwards? One of the reasons that Terminator 3 suffered was that it was insistent on hanging onto its central star.
Terminator: Salvation had its problems, certainly, but at least it did something other than try and tell the same basic story for the fourth time running (one that had been told perfectly well by James Cameron). Does the involvement of Schwarzenegger suggest a more conventional Terminator film is in the offing?
Quite possibly, although we're obviously filling in some of the gaps ourselves here. Yet it does all seem a bit dispiriting.
Justin Lin, in fairness, may turn out to have an interesting spin on matters, and we're certainly intrigued to see what kind of big film he can make away from the Fast & Furious franchise. Yet few can approach the idea of Terminator 5, as things stand, with much in the way of optimism.
Once a backer has been found, we'll bring you the news. We'll try and smile as we do so.