News
Community Movie Talks Continue
Dan Harmon admits that he keeps having chats about bringing Community to the movies...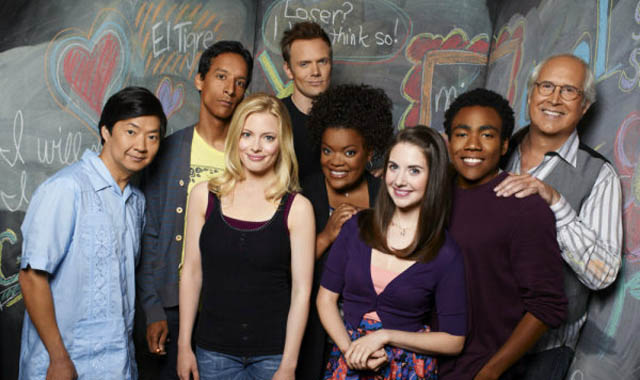 Community ultimately made it to its promised six seasons, but to date, hasn't quite the movie bit of its characters' mantra nailed down. However, the show's creator, Dan Harmon, has revealed that hope isn't lost, in a new interview with The Wrap.
"I keep having conversations with the kinds of people that could make it happen," Harmon said. "The Russo brothers moved from Community to becoming industry shapers. So did one of our most popular directors, Justin Lin, who directed the first paintball episode."
The Russo brothers, of course, have helmed two Captain America movies for Marvel since, and are hard at work on Avengers: Infinity War at the moment. Justin Lin directed four Fast & Furious movies, and Star Trek Beyond.
Harmon admitted he talks to Lin a lot, and that "we keep trying to figure out how to do this."
There's still enthusiasm for a movie project, it seems, and it's a case of fingers crossed. We'll keep you posted as we hear more, of course…