News
Girl on the Third Floor: Trailer Arrives for CM Punk Horror Movie
Former WWE superstar (and UFC fighter) CM Punk fields a starring role in the horror movie, Girl on the Third Floor.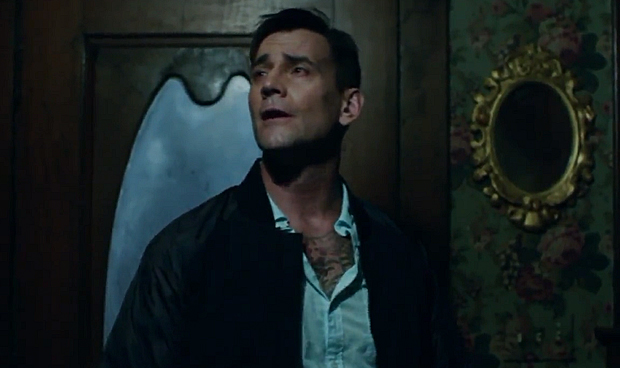 CM Punk, a.k.a. Phil Brooks, has been fielding what might be one of the most publicized career transitions in history ever since the caustic-but-popular former WWE Champion abruptly abandoned the pro wrestling scene in early 2014, leaving an enduring trail of (non-scripted) controversy behind him. Besides banking some written work with Marvel Comics, his long-touted try as an MMA fighter in the UFC led to two emphatic losses. However, a headlining role in a horror movie, called Girl on the Third Floor, might lead Punk toward new success as a movie star.
Brooks is joined in the Girl on the Third Floor cast by Trieste Kelly Dunn (Blindspot, Banshee), Elissa Dowling (Shhhh, We Are Still Here) and newcomer Sarah Brooks.
Girl on the Third Floor Trailer
The full trailer for Girl on the Third Floor is here in all its gory glory!
Just below is a February teaser trailer for Girl of the Third Floor, which showcases an Evil Dead-esque crimson geyser spewing from a kitchen sink.
Below is a preview clip showcasing Punk in character. This was released back in November, exclusive to WGN 9, a TV station local to Punk's hometown, Chicago.
Girl on the Third Floor Release Date
Girl on the Third Floor is scheduled to arrive on Friday, October 25.
Girl on the Third Floor Details
Here's the first official image from Girl on the Third Floor, which arrived via EW.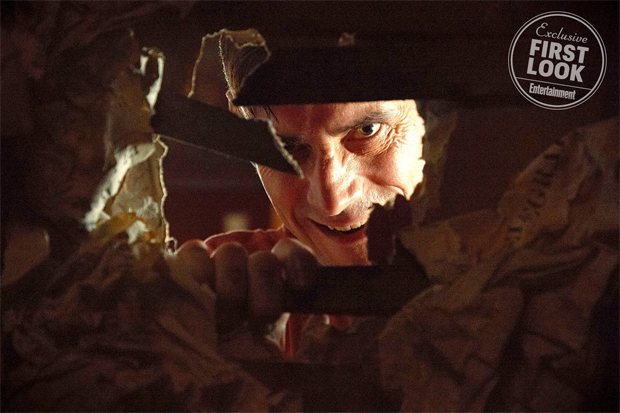 Haunted house movie Girl on the Third Floor will serve as Brooks's first starring role. He plays Don Koch, a character, described as a failing husband to his pregnant and imminently-due wife, Liz (Trieste Kelly Dunn). While Don believes his road to redemption lies in the task of fixing up an old house, his excavation of the place reveals rot behind the drywall, likely literal and metaphorical. As Brooks told Deadline last November, "I'm thrilled to have had the opportunity to take on the lead role in Girl on The Third Floor. I'm a longtime personal fan of genre films and this project was an absolute natural fit for me."
Girl on the Third Floor not only brandishes a newcomer actor as its headliner, but is serving as the first film from a recently launched production/distribution company, called Queensbury Pictures. With the film shot inside a house in Chicago suburb Frankfort, Illinois that is legitimately believed to be haunted, the selection of Brooks/Punk as its star was appropriate, since the Chicago native wrestler remains an openly enthusiastic representative of the Second City.
Moreover, continuing with the theme of firsts, the film will serve as the directorial debut for Travis Stevens, a producer on films such as horror film We Are Still Here and the Rami Malek-headlining thriller, Buster's Mal Heart. Stevens, who wrote the script, will also serve as producer, joined in that capacity by Greg Newman, Giles Edwards and Nicola Goelzhauser, with Dan Martin as VFX tech.
Read and download the Den of Geek SDCC 2019 Special Edition Magazine right here!
Joseph Baxter is a contributor for Den of Geek and Syfy Wire. You can find his work here. Follow him on Twitter @josbaxter.