News
Climbing The Dark Tower
Director Nikolaj Arcel talks to us about his ambitious adaptation of Stephen King's The Dark Tower.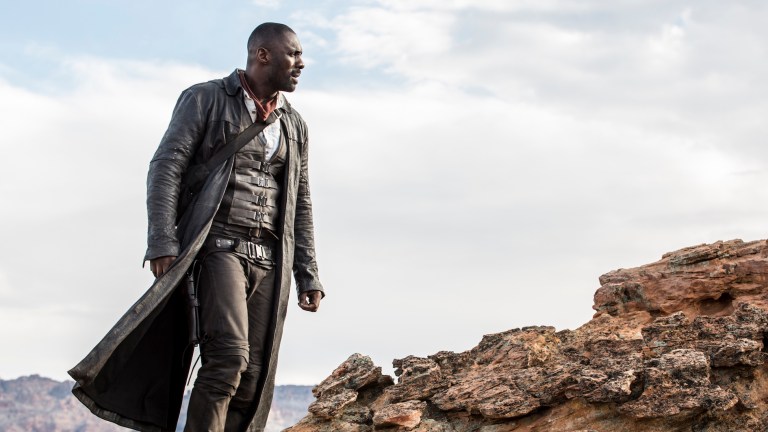 This article was originally published in the Den of Geek magazine SDCC special edition. Click here to view the full issue.
Just as the monolithic structure that provides its title is the nexus of all reality, Stephen King's The Dark Tower is considered the center of the legendary author's entire literary output. Consisting of eight novels and one novella—but with references embedded in many of King's other works—it's the story of Roland Deschain, the last in a line of warrior-knights known as "gunslingers" who live in an alternate universe called Mid-World. Roland's world is slowly decaying or "running down," as demons, monsters, and sentient machines run rampant. His only hope is to find the Dark Tower at the center of all universes and stop it from being toppled by a malevolent being known as the Crimson King.
The idea of bringing The Dark Tower to the screen has been around for years, initially under the purview of J.J. Abrams' Bad Robot company, which eventually abandoned the project and let the rights revert back to King. The rights were then picked up by Ron Howard and Brian Grazer, who spent a decade developing the film under their Imagine production company banner.
After Howard decided not to direct, he and Grazer found Danish filmmaker Nikolaj Arcel, whose credits include A Royal Affair (2012) and three other Danish-language features. Taking the original script by Akiva Goldsman and rewriting it with collaborator Anders Thomas Jensen, Arcel cast Idris Elba as Roland and Matthew McConaughey as his nemesis, the sorcerer and Crimson King agent Walter Padick (also known as the Man in Black). The director soon found himself doing something that many fans of King's beloved story cycle didn't think was possible: shooting a film adaptation of The Dark Tower.
"I was a Stephen King fan since I could read English," Arcel says when we speak on the phone just a few weeks out from The Dark Tower's Aug. 4 release. "I didn't learn to read English until I was in my very early teens, but I started actually reading Stephen King novels in English because I was so caught up in them. He kind of taught me a lot of the written language. I think I was maybe 17 when I read The Gunslinger [the earliest novel in The Dark Towerseries] the first time. Since I read that, I was totally hooked, so I've been a lifelong fan of The Dark Tower saga for 25 years or something like that."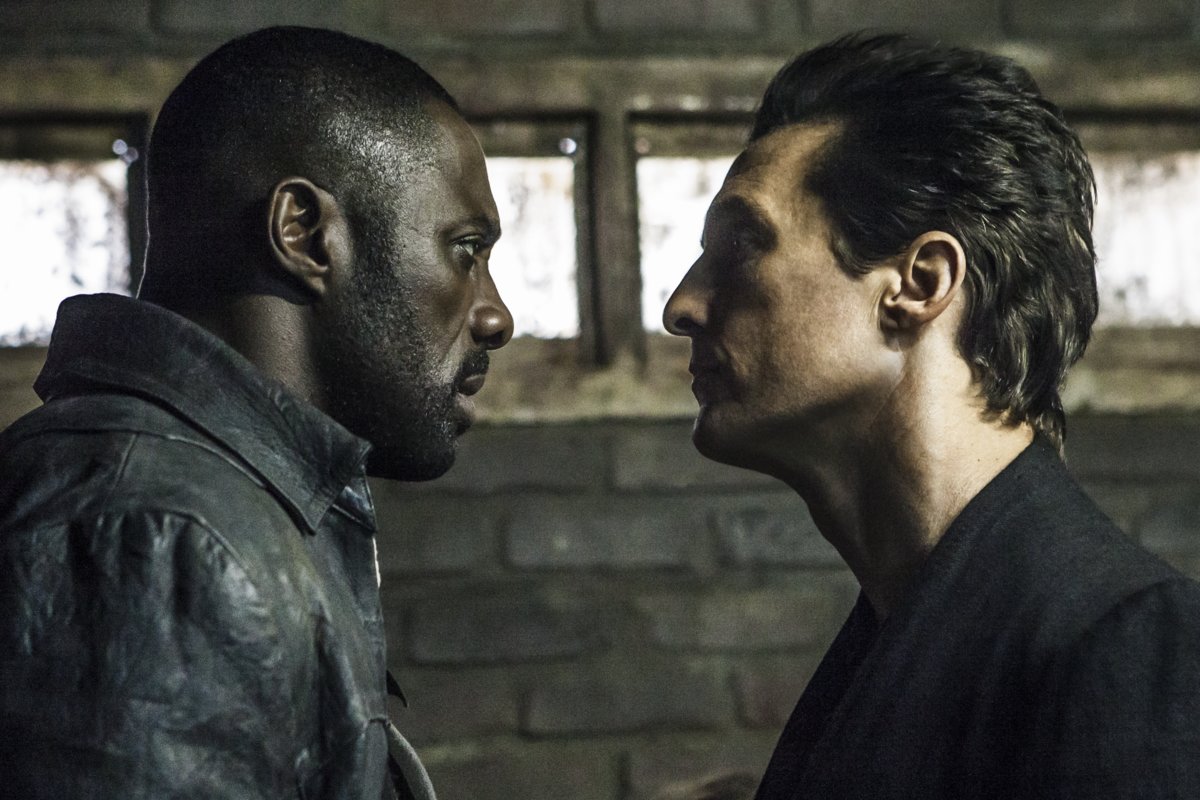 Years after first reading the books and with his own career well underway, Arcel remained a fan while the cinematic Dark Tower went through its torturous development. "I've always been following it, reading about the adaptations and hearing, 'Oh, now this guy's doing it, and now they're trying it again,'" he recalls. "I always thought it was going to be extremely hard to adapt the series to a film but when I then read the first script by Akiva Goldsman, I went, 'Wow, actually this works in a very interesting way.' It combined elements from several of the novels while still staying true to it being the first part of a longer saga. I thought, 'This is actually something that would satisfy me as a fan.' That's why I actually got really excited and interested, and fought to get it."
As Arcel notes, the script for The Dark Tower does not exclusively follow the storyline of The Gunslinger. Instead, as Arcel and King himself have revealed in previous interviews, the movie draws upon aspects and plot points from all of the books to turn the film into a sequel of sorts to the entire eight-novel cycle. King's story is, by its very nature, circular, meaning that the film—or films, which we'll get to—could tell Roland's story from the beginning, while also acknowledging that it has been told before.
"For people who have never read the books, it will be a perfect introduction to the world," Arcel explains. "As well as the characters, what the possibilities are, and what the saga is going to become. For the fans, what they will notice is that, first of all, we have taken elements from various novels. We've taken elements from the first one, from The Drawing of the Three, even from the third one and from the fifth and sixth one. This has been with Stephen King's blessing because he always felt he was writing his way towards some end goal, and in order to start out the film as part of a film saga, you need to introduce some of these elements a little earlier, rather than waiting three films."
The overall tone of the movie was another challenge for Arcel, since King's story blends elements of horror, sci-fi, magical realism, Westerns, and fantasy into one highly unique hybrid.
"I wanted it to feel like I felt when I was reading The Drawing of the Three or The Waste Lands, sort of an adventurous feeling," Arcel says. "It would probably have been fun to say, 'Okay, let's do a series of films where the genre changes every single film, because that's actually what Stephen King did with his novels, but that's sort of a little bit impossible… we wanted to hit a tone and a genre for the film that was broad. It's adventure. It has elements of all those things that the book has. It has sci-fi, it has horror, but it is an adventure and it has modern day New York in it."
The modern New York element is introduced via Jake Chambers (Tom Taylor), a boy from our world who becomes a crucial companion to Roland in his quest for the Tower. In the novels, Jake is the first member of Roland's ka-tet, the small band of loyal, steadfast companions who join Roland on his epic journey. Although we don't meet the other members of the ka-tet—Eddie and Susannah Dean, and the strange raccoon-like creature known as Oy—in this movie, Arcel says the ka-tet is the element of the novels he is most taken with.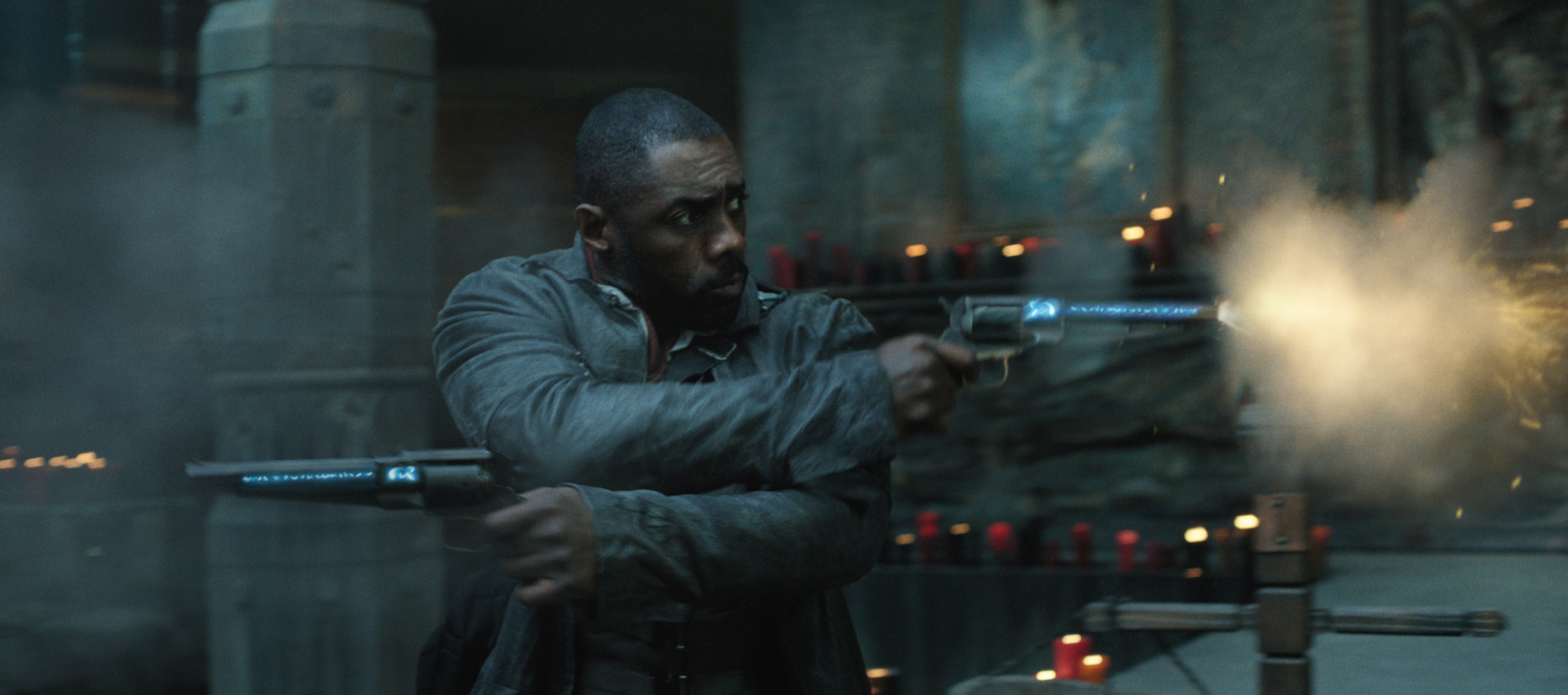 "What I enjoy most about stories is when there is a family dynamic that is formed," he acknowledges, though his plans to introduce the other major characters in a second film remain vague for the moment. It all depends on how well the first movie does. "That always sort of draws me in: Strangers coming together, getting to know each other, almost becoming like a family, especially when they have to fight evil. I always loved that when I was younger, and I still love that."
Howard and Grazer's plan, assuming that The Dark Tower is successful enough to open the door for more movies, is an ambitious, multi-platform one. They originally mapped out three movies with two TV mini-series bridging them. With work on the movie nearly finished at the time of our conversation, Arcel informs us that he is writing the show bible and the first two scripts for the TV component, which will be based primarily on the fourth book, Wizard and Glass. "What we're doing in the TV show is we're showing Roland's upbringing in Gilead," the director explains. "It's a little bit more high fantasy, and it's very, very close, very faithful to the novel."
Arcel has corresponded regularly with King himself about the movie and screened it for him, soliciting opinions on the script and advice on specific elements of the story. For the filmmaker, it's all part of his own surreal quest that began when he first read about Roland and the Tower as a teen in Denmark.
"I still can't quite wrap my head around it," he says. "I'll be in the middle of a scene, editing or doing something, and suddenly I'll get an email from Stephen and I'll suddenly just check myself. Like, is this actually happening or is this just a dream? That can be quite weird and funny, but it's also very cool, and it's been very natural, but of course, it's a total fanboy dream come true."
Read and download the full Den of Geek SDCC Special Edition magazine here!