Features
Clearing up Benedict Cumberbatch's busy schedule
Star Wars? Sherlock? Doctor Who? The Imitation Game? We dig through Benedict Cumberbatch rumours to find out what he's actually up to.
This article contains a spoiler for Star Trek Into Darkness.
What is Benedict Cumberbatch working on at the moment? If you believe every single news story, rumour and bit of scrawled bathroom graffiti that you read, the more apropos question would be "What isn't Benedict Cumberbatch working on at the moment?"
The actor has had a meteoric rise to fame in the last few years, going from antagonising James McAvoy in both Starter For Ten and Atonement, to pretty much dominating the casting rumour mill every time there's an opening for an erudite and intelligent character.
Attracting a sizeable fanbase as he's done so, he's probably done more to make smart look sexy than any of his peers in the industry. And while he's been fairly shrewd in his choices, working with Chris Morris one minute and Tomas Alfredson the next, he usually comes out of everything smelling like roses. Reviewers have even widely agreed that his performance as Julian Assange is the best thing about The Fifth Estate, a film that has received middling reviews at best, and a whole heap of critical vitriol to boot.
But given the actor's proclivity towards geeky projects, we've decided that enough is too much, and it's time to clear up some of the stuff that's been coming out of the rumour mill in the last few months.
Just for added fun, we're going to make use of the excellent Benedict Cumberbatch name generator (hours of fun!) throughout the rest of this article, to see if anyone notices. This may seem slightly childish, but it just came up with Bendydick Calldispatch, so it's somewhat hard to resist. You can find the name generator yourself right here.
What is Bentobox Curdlesnoot doing next?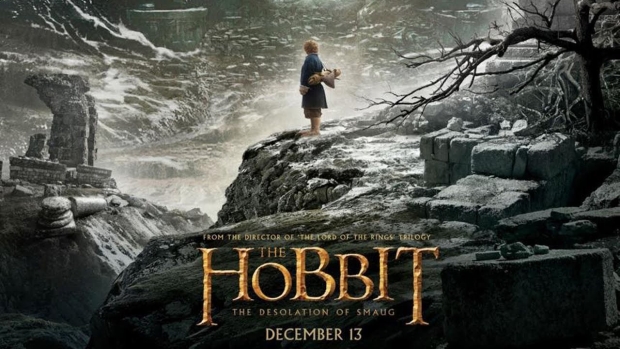 Before we get into the fabulous bunkum, let's have a quick look at the next films in which he'll definitely appear. First up is The Hobbit: The Desolation Of Smaug, which is due in cinemas worldwide this Christmas, and features double the Brandybuck Cogglesnatch for your money.
Primarily, he's doing motion-capture and voice work for Smaug, the titular dragon who was glimpsed at the very end of last December's An Unexpected Journey. Sherlock fans can anticipate an unusual reunion with Martin Freeman, in Bilbo Baggins' big setpiece encounter with Smaug.
However, there's also another, less obvious Cumberbatch role. This character, the Necromancer of Dol Guldur, was briefly glimpsed in An Unexpected Journey – Tolkien aficionados will know that he's better known as Sauron, and it looks like the Necromancer will shape up to be the Bigger Bad of Peter Jackson's Hobbit trilogy, after Smaug.
Around the same time, or shortly thereafter, Quaddlebotch and Freeman will be teaming up again for the third series of Sherlock on BBC One. When we left it, Sherlock had faked his own death, leaving Watson distraught.
It's currently speculated that the third series of adventures, starting with Mark Gatiss' The Empty Hearse, will air around New Year's Day, so that would be a double dose of Cumberbatch-Freeman chemistry around the end of 2013. If nothing else, it'll be interesting to see if/how slash fan writers can stretch to Bilbo/Smaug fics.
Outside of geek properties, we quite fancy his chances of being nominated for an Oscar in the next year or two. He appears as a slave-owner and Baptist preacher in the universally acclaimed 12 Years A Slave and is also tipped for recognition for his leading role in Tracy Letts' August: Osage County. Both films are due in UK cinemas in January.
He's also shown a penchant for playing real-life figures, (Hawking, Assange and Van Gogh, to name but a few) which is set to continue in the long-gestating Alan Turing biopic, The Imitation Game, and in his role as explorer Percy Fawcett in The Lost City Of Z.
Any film of Turing's story should have "Oscars" written all over it, but there's plenty to be excited about in the latter too. Fawcett was one of the figures who inspired George Lucas to create Indiana Jones, and James Gray's film will chronicle the explorer's foolhardy hunt for the city of El Dorado – depending on the tone, there could be some potential for a real historical adventure movie here.
And finally, quite apart from all of the other confirmed Beetleborg Capncrunch projects, is The Penguins Of Madagascar, the DreamWorks Animation spin-off, in which he'll be voicing an animal operative of the CIA. We're actually quite excited about the penguins getting their own movie, on the strength of their appearances in the Madagascar movies, so there's another cool choice of project.
What isn't Dinglebat Grumpybitch doing next?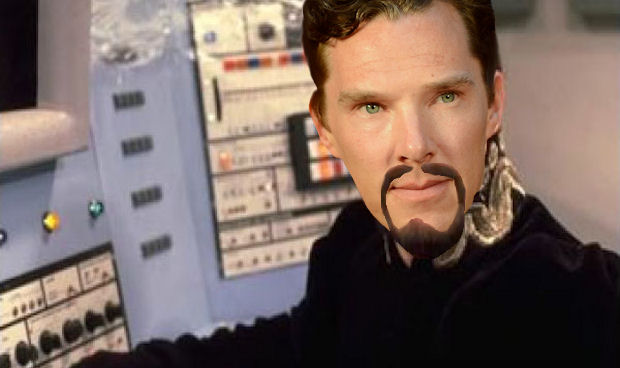 Curiously, for as many rumours emerge about this particular actor's future projects, there are few denials coming out of Cumberbatch's camp. At the same time as there's no such thing as bad publicity for a working actor, there have still been a couple of rumours and stories laid to rest.
Guillermo del Toro's next horror thriller, Crimson Peak, had Cumberbatch signed up to star alongside Emma Stone, as husband and wife. As Stone left the production due to a scheduling conflict, speculation abounded that a similar conflict had kept Cumberbatch away when he quit, two months later.
There'll be more about the Star Wars speculation below, because the actor has strenuously denied that he fled Guillermo in order to go to a galaxy far, far away.
"Absolutely not," he told The Hollywood Reporter. "That was nothing to do with it at all. [It was] between me and Guillermo, to be honest. It was amicable, and that's all I'm going to say."
It would also appear that a much desired appearance in Steven Moffat's other flagship show, Doctor Who, is now out of the question. When rumours of Cumberbatch being cast as the Master proved to have been exaggerated, there was speculation that he was actually after the title role.
After Matt Smith's departure was announced, he was a hot favourite, but in a later interview, the actor clarified that he had talked to his friend, David Tennant, the last time the keys to the TARDIS were up for grabs: "David and I talked about it but I thought it would have to be radically different. And anyway I didn't really like the whole package – being on school lunchboxes."
While we're on iconic British roles, Cumberbatch is a self-professed fan of James Bond, and has repeatedly been mooted for a role in the untitled 24th Bond movie, due in cinemas in 2015. But the "scoop" that he was playing Blofeld was knocking about before Skyfall came out, and hasn't surfaced since, although some still say he'd be as good a candidate for 007 himself.
Crimson Peak is going ahead with Tom Hiddleston and Mia Wasikowska in the lead roles, Peter Capaldi will play the Twelfth Doctor and Daniel Craig looks comfy in Bond's tux for at least the new two films – never mind, eh? We think there's quite enough on Beetleborg Wafflesmack's plate, even without all of the unconfirmed rumours about him…
What might Boobytrap Gigglesnort be doing next?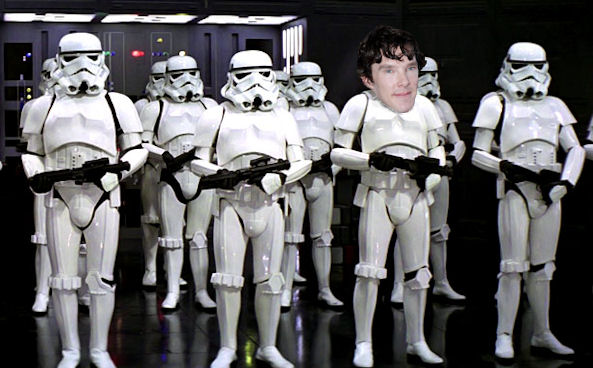 Now, undoubtedly the biggest question mark over Cumberbatch's next career move is whether or not he'll be cast in JJ Abrams' Star Wars Episode VII. His name has come up in connection with the new movie, almost as much as those of Mark Hamill, Carrie Fisher and Harrison Ford.
Notably, both he and Ford were tight-lipped during their recent appearance on The Graham Norton Show, in which both actors had altogether too much fun in neither confirming nor denying their involvement. There may be nothing to it after all, but Abrams may well think of his Khan Noonien Singh from Star Trek Into Darkness when casting an antagonist for the new Star Wars trilogy – we're sure to have some official casting announcements before the year is out.
On the topic of Khan, isn't it possible that Khan may return in a third Star Trek film? He's certainly still alive, albeit on ice, at the end of Into Darkness, and after being reintroduced via a mash-up of Space Seed and Wrath Of Khan, who's to say that the filmmakers won't come back to his character at some point? That's not necessarily on our wishlist for the next Trek movie by any means, but that door is still open.
There also seems to be more life in his version of Holmes, even beyond Sherlock's third series. When his lead actor seemed to confirm a fourth series at the South Bank Show Awards this year, executive producer Steven Moffat joked: "We were all in a state of shock at BBC drama. If everyone wants to do it there will be a fourth."
To once again venture outside of geekier prospects, it's also worth noting that Gary Oldman will soon be returning to the director's chair for the first time since 1997's Nil By Mouth, and it's rumoured that he'll be casting his Tinker Tailor co-star in a supporting role in Flying Horse, his biopic of the photographer Eadweard Muybridge.
For as long as his popularity continues unabated, there's sure to be plenty more rumour and speculation surrounding the career of Benedict Cumberbatch (oh wait, that's the real one.) Leave your comments below if there's a perfect role for him that hasn't yet been suggested, or if we've missed any rumours that you've heard about, over the course of the last few years.
Follow our Twitter feed for faster news and bad jokes right here. And be our Facebook chum here.