News
City of Lies Trailer: Johnny Depp and Forest Whitaker Crime Drama
City of Lies has Johnny Depp and Forest Whitaker facing a possible conspiracy while investigating the murders of Biggie and Tupac.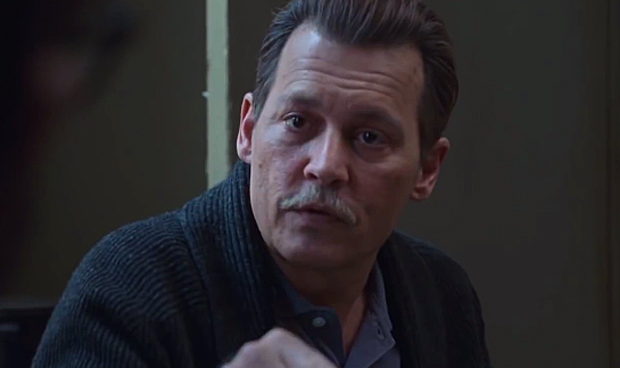 City of Lies is an upcoming fact-based crime drama that's focused on controversial crimes in the murders of rappers Notorious B.I.G. and Tupac Shakur, headlined by a controversial star in Johnny Depp and was even co-financed by a controversial studio in the Weinstein-conceived Miramax. – That's a lot of controversy!
Here, Depp stows his cutlass and tricorne hat to play Russell Poole, the police detective who famously worked on the aforementioned murder cases; a name that's definitely familiar to those who watched the recent USA TV series, Unsolved: The Murders of Tupac and Notorious B.I.G., on which Westworld star Jimmi Simpson played the character. Additionally, Oscar-winning actor Forest Whitaker (Black Panther, Rogue One: A Star Wars Story) co-stars in the film.
City of Lies Trailer
The City of Lies trailer showcases what appears to be bomb-thrower of a biopic, centered on retired LAPD detective Poole (Depp) who, over 20 years after his famous connection-uncovering investigation of the Tupac/Biggie murders, is coaxed back into the case by journalist Jack Jackson (Whitaker), who believes he's found new evidence pointing to a conspiracy that – should its veracity be proven – would point back to the very foundation of the LAPD, bearing potential to ignite the already-on-edge city. Consequently, the trailer reveals quite the quandary, implying that the ugly truth connected to the murders might be too terrible to expose.
Joining Depp and Whitaker in the cast are names such as Neil Brown Jr., Shea Whigham, Xander Berkely, Wynn Everett and Shamier Anderson.
Brad Furman directed City of Lies, having helmed films such as the Bryan Cranston-headlined The Infiltrator, Ben Affleck/Justin Timberlake crime thriller Runner Runner and Matthew McConaughey crime drama The Lincoln Lawyer. Here, Furman works off a script by Christian Contreras, adapted from Randall Sullivan's nonfiction book, Labyrinth.
For star Johnny Depp, City of Lies is one of a few major movies left for 2018, with thriller London Field and drama Richard Says Goodbye set to be capped off by his appearance as the titular villain of sequel Fantastic Beasts: The Crimes of Grindelwald, which is set for November.
City of Lies was produced by Good Films and Romulus Entertainment, with U.S. distribution handled by Global Road Entertainment.
City of Lies Release Date
City of Lies is set to arrive on September 7.