News
Chunk's Truffle Shuffle from The Goonies: 80s icon
The latest in our occasional series celebrating our heroes of the 80s, and it's Lawrence Cohen - aka Chunk - from The Goonies who joins our hall of fame. Truffle Shuffle at the ready!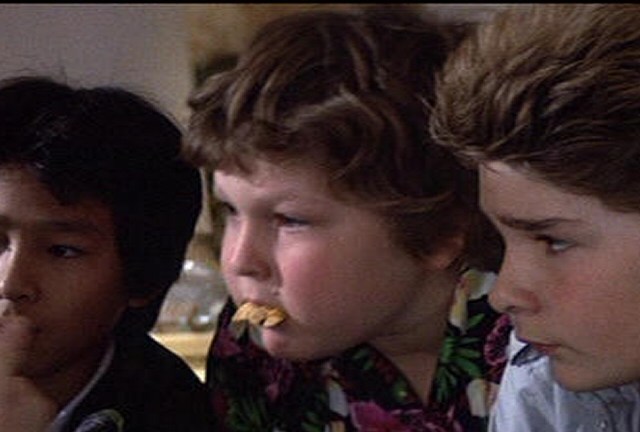 So iconic and 80s film is The Goonies that there's little doubt we'll be revisiting it to highlight more characters in this occasional series in the future. But how could we start with anyone other than Chunk?
Chunk was the overweight, whiney kid among the group of young adventurers (I feel a certain kinship with him), and he was clearly a crucial part of the plot. But it's not his contribution to the story that makes him qualify here – although his friendship with Sloth can't be understated. Instead, it's two classic moments that we can't help but still love.
Chunk's piece de resistance of course is the Truffle Shuffle, which Corey Feldman's Mouth (that's the name of his character, rather than us referring to a specific organ) demands he does before being allowed into the house near the start. Naturally, successful completion of the Truffle Shuffle leads Mouth to activate a door mechanism that's straight out of the board game Mousetrap. Genius. Here's the clip…
But there's more! We also couldn't leave out Chunk's confession to the Fratellis – including the memorable late Anne Ramsey – later in the movie. Just check out his whinging face in this clip: and if you're interested in playing Chunk-a-oke, here's the full text of his memorable soliloquoy:
"Everything. OK! I'll talk! In third grade, I cheated on my history exam. In fourth grade, I stole my uncle Max's toupee and I glued it on my face when I was Moses in my Hebrew School play. In fifth grade, I knocked my sister Edie down the stairs and I blamed it on the dog… When my mom sent me to the summer camp for fat kids and then they served lunch I got nuts and I pigged out and they kicked me out… But the worst thing I ever done – I mixed a pot of fake puke at home and then I went to this movie theater, hid the puke in my jacket, climbed up to the balcony and then, t-t-then, I made a noise like this: hua-hua-hua-huaaaaaaa – and then I dumped it over the side, all over the people in the audience. And then, this was horrible, all the people started getting sick and throwing up all over each other. I never felt so bad in my entire life."
Chunk: you are truly an 80s icon. Join Mr Drago in the special room…
Previous 80s icons on Den Of Geek:Ivan Drago