News
Chuck: First Trailer for Real-Life Rocky Balboa Movie
Chuck Wepner, who got the chance to fight Muhammad Ali and inspired Rocky, gets another 15 minutes of fame.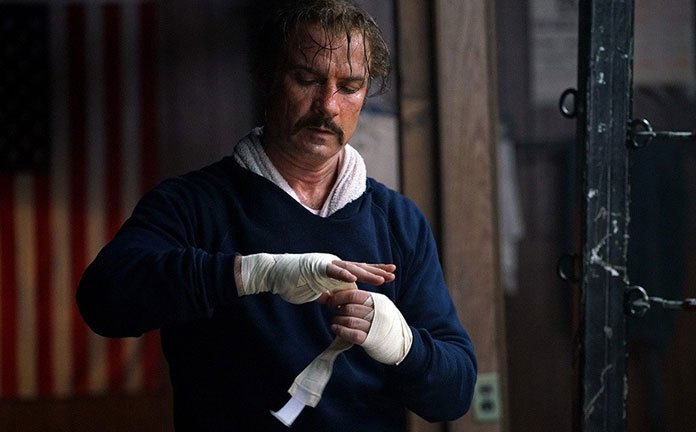 You follow boxing? You ever see Rocky? Chuck rang the bell on its May 5 release with its first trailer.
Directed by Philippe Falardeau, the biopic tells the story of former New Jersey boxer and booze peddler Chuck Wepner, who went fifteen rounds with Muhammad Ali, and inspired the character Rocky Balboa.
Wepner is played by Liev Schreiber. Chuck also stars Elisabeth Moss, Ron Perlman, Naomi Watts, Jim Gaffigan, Michael Rapaport, Pooch Hall and Morgan Spector.
Chuck received good reviews when it screened at the 2016 Venice Film Festival.
Wepner was the pride of Bayonne, New Jersey, a liquor salesman and prizefighter who fought the greatest athlete of all time on March 24, 1975. Of course, in the real Ali kicked the living shit out of Wepner. But in his defense Wepner stepped on Ali's foot in the 8th round and knocked Ali down in the ninth round.  The match ended with a TKO in the final nineteen seconds of the 15th round after getting up after a seven count.
Wepner didn't officially go down. In his career, Wepner endured two knockouts, eight broken noses, and 313 stitches. During that fight, "the Bayonne Bleeder" got cut above both eyes. Sylvester Stallone watched that fight. Like Balboa in Rocky 3, Wepner also fought a pro-wrestler (Andre the Giant, while Stallone took on a pre-superstardom Hulk Hogan), who tossed him out of the ring. In 2003, Wepner sued Stallone for using the fight as inspiration for Rocky.
Chuck Trailer
Chuck Release Date
Chuck hits theaters on May 5.