News
Chronicles of Narnia: The Silver Chair Gets Director
Are you ready for a soft reboot of the C.S. Lewis film adaptations? Because it's coming, with Joe Johnston directing!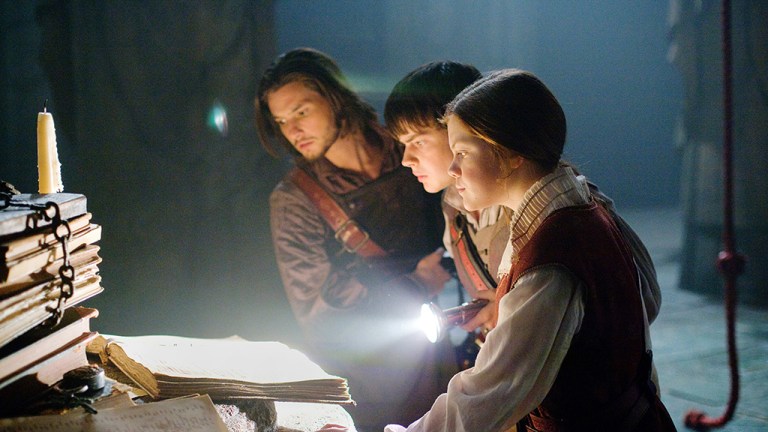 It has been seven years since we've had a Chronicles of Narniafilm adaptation. The franchise seemingly stalled after releasing the third in the series — The Voyage of the Dawn Treader— back in 2010. Until now, that is…
TriStar Pictures, eOne, The C.S. Lewis Company, and The Mark Gordon Company will team up to produce the next installment in the beloved children's book series from C.S. Lewis: The Silver Chair. Life of Pi screenwriter David Magee is attached to write the screenplay, with Mark Gordon, Lewis' stepson Douglas Gresham, Vincent Sieber and Melvin Adams serving as producers. Underrated director Joe Johnston (The Rocketeer, Jumanji, Captain America: The First Avenger) will occupy the director's chair.
"Joe is a wonderful storyteller who is equally at home in the biggest franchises and the most intimate character pieces," Mark Gordon said (via The Hollywood Reporter). "Because C.S. Lewis' story is iconic and epic, but also tender, personal, and emotional, he's the perfect choice to bring 'The Silver Chair' to the screen."
It sounds like The Silver Chairwill be a kind of soft reboot for the franchise. Not only does the story have mostly different central characters than the previous three in the Chronicles of Narniamythos, but the behind-the-scenes production team will also be different. Disney produced the first two films and Fox produced the second. Combined, the three films brought in over $1.6 billion worldwide.
Speaking about The Silver Chairto Collider back in January of 2016, Gordon said of the soft reboot:
It's all going to be a brand new franchise. All original. All original characters, different directors, and an entire new team that this is coming from.
We'll keep our fingers crossed for this one. As sporadically fantastically as the previous three Chronicles of Narniafilms have been, nothing has topped the brilliance of the 1988 BBC miniseries.