News
Christopher Nolan Discusses Dunkirk Narrative Challenges
Did you think Christopher Nolan's Dunkirk was going to be a straightforward war movie? Think again!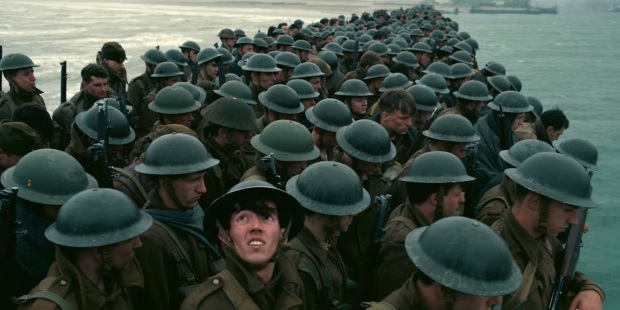 This article comes from Den of Geek UK.
Christopher Nolan has always been about preserving the magic of filmmaking. The Inception director rarely wants to go into detail about the planning and execution of his films, and even when they hit DVD or Blu-ray the final packages tend to be fairly bare bones.
Rather unusually, then, Nolan has had a bit of a chat with Premiere magazine ahead of the release of his new film, Dunkirk.
The first full trailer, released back in December, teased the director's perspective on his new war movie, with Taboo's Tom Hardy swooping across the sky in his spitfire, Peaky Blinders' Cillian Murphy aboard a boat returning to what he imagines will be his certain death, and Fionn Whitehead and One Direction's Harry Styles on the beach, awaiting a new wave of battle. It's no accident that these actors are clearly separated from each other.
"The film is told from three points of view: The air (planes), the land (on the beach) and the sea (the evacuation by the navy)," Nolan explained. "For the soldiers embarked in the conflict, the events took place on different temporalities."
But Dunkirk won't be taking a Rashomon-style approach, at least not in the linear sense. "On land, some stayed one week stuck on the beach. On the water, the events lasted a maximum day; And if you were flying to Dunkirk, the British spitfires would carry an hour of fuel. To mingle these different versions of history, one had to mix the temporal strata. Hence the complicated structure; Even if the story, once again, is very simple."
Temporal strata. Ah, yes. Of course. Erm. Well, it looks like it's going to be great. 
WB has slated Dunkirk for a July 21st release, however, Nolan fanatics will be able to see it two days earlier on July 19th when the film opens in select IMAX theaters.