News
Christmas at the Movies: A Viewing Guide for What's In Theaters
We compile a viewing guide with our thoughts on all the movies opening on Christmas Day, as well as the ones still strong with the Force.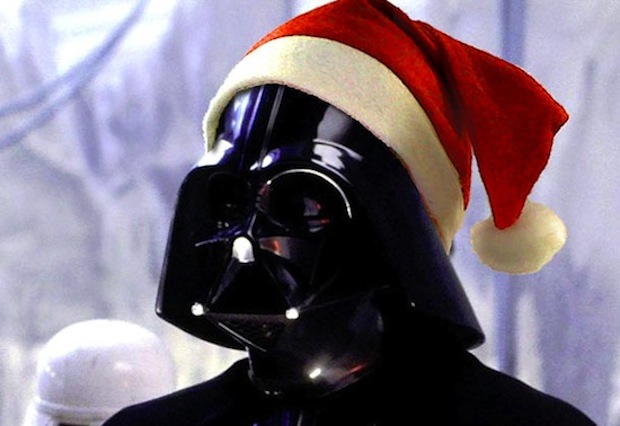 Ho-ho-ho and Merry Christmas! It's perhaps the most wonderful time of the year, but to Hollywood that also means one of the most lucrative. With more films in theaters than there are days on an advent calendar, it can be hard to figure out what you need to see and what is probably best left to the dustbin, right next to your lumps of coal.
So, we at Den of Geek have compiled a holiday viewing guide for everything new and opening in theaters, as well as everything else still recently added (including that little Star Wars: The Force Awakens movie you might have heard about). So grab some eggnog and take our opinions with a dash of holiday cheer!
Opening Christmas Day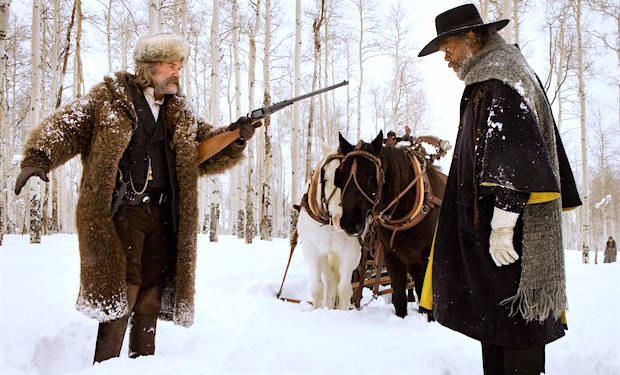 The Hateful Eight
David Crow wrote, "The Hateful Eight is just as much a Western in the classic sense as it is inarguably Quentin Tarantino's eighth movie (assuming of course you count Kill Bill as one feature). And it is on that wavelength that it carries itself with a gait and patience that might surprise audiences. A strange and potent blend of Stagecoach and Reservoir Dogs, Ten Little Indians and The Thing, Hateful is a bloody unique cinematic concoction from one of Hollywood's most iniquitous mixers. And it leaves a hell of an aftertaste worth savoring." Click Here for Full Den of Geek Review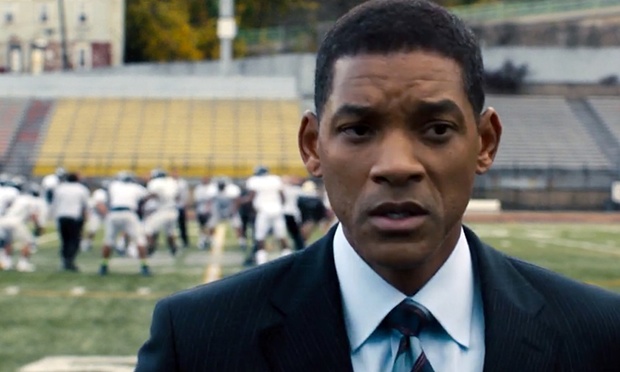 Concussion
Don Kaye said, "Concussion is a film that made this critic quite angry after watching it. First, because if I needed any more reasons to dislike the NFL than I already have, the picture provided them; and second, because the movie itself falls short of greatness and doesn't deliver its message as powerfully as it could and should have. Screenwriter and director Peter Landesman (Parkland) has all the ingredients on hand for a sports-based version of something like The Insider or Michael Clayton, but he bogs the movie down with tangents that distract from the main story." Full Den of Geek Review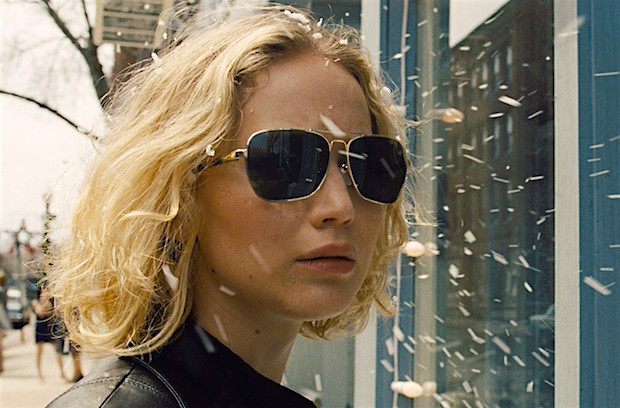 Joy
David Crow wrote, "In an era of billion dollar capes and bows and arrows, [a dramatic star vehicle] is something of a novelty. And it is also Joy's best asset. Indeed, the picture should have likely hewn even closer to those Jennifer Lawrence charms since she (and this rather rare concession to marquee power) is the best thing about a film divided and enmeshed amongst David O. Russell's recent fixations—creating a muddle of a movie with occasional flashes of unfulfilled brilliance." Full Den of Geek Review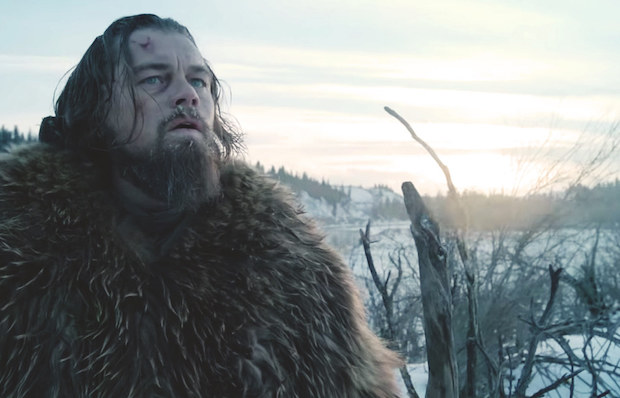 The Revenant
David Crow said, "The fabled grizzly bear mauling of Hugh Glass comes early in The Revenant, and it is a stunning work in gruesomeness to behold. All belabored dread and immense claws, Alejandro González Iñárritu and cinematographer Emmanuel Lubezki craft the most grueling steadicam shot ever concocted. I am still unsure of how they pulled off half the special effects for Leonardo DiCaprio to be slowly and methodically sliced of his fleshy humanity, but this ballet of brutality is just one of the many highpoints in Iñárritu's wholly unique Western." Full Den of Geek Review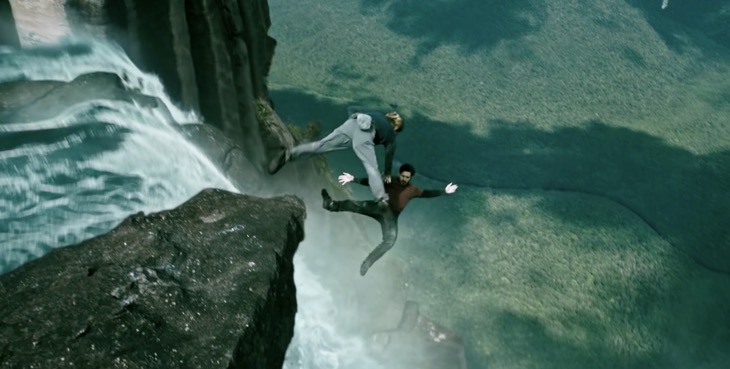 Point Break
The Dec. 23 press screening for this film was canceled. Take from that what you will.
Still Playing
Star Wars: The Force Awakens
Don Kaye wrote, "The good news is that Star Wars: The Force Awakens is a terrific and at times purely wonderful movie. It has its faults for sure – every Star Wars movie has at least some – and while I wouldn't call it a truly great motion picture, it is a worthy follow-up to the original trilogy. It captures so much of those movies' warmth, sense of fun, and entertaining tone that it leaves the prequels quickly behind as a bad, distant memory. It has a sweep and grandeur all its own, and while it may just miss the mythic power of the series at its very best – i.e. A New Hope, The Empire Strikes Back, and most of the third act of Return of the Jedi – it sets up the sequels to do that." Full Den of Geek Review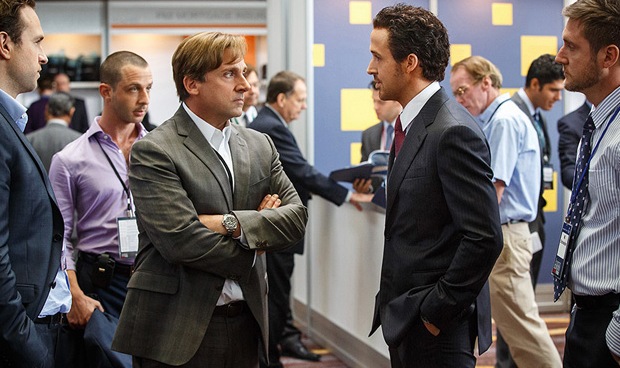 The Big Short
Don Kaye said, "Perhaps it's just not possible to talk about these events in the language of comedy, especially when a film like the searing 99 Homes shoves the very human cost of these monsters' hijinks into your face and dares you to shrug it off. Even 2011's Margin Callwas more effective at painting the crisis in straight thriller terms. McKay is, sincerely, to be commended for taking such an ambitious shot at this material, the importance of which cannot be stressed enough. But in cluttering this busy motion picture with those celebrity drop-ins, snappy one-liners, blackouts and other comedy tricks, he ironically sells his message short." Full Den of Geek Review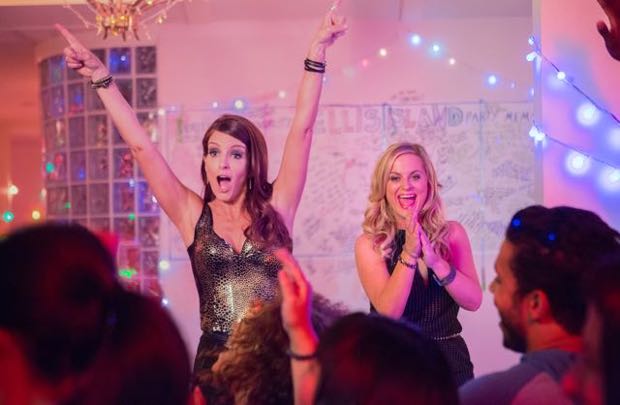 Sisters
Edward Douglas wrote, "Otherwise, there isn't much to offer beyond giving a showcase for Poehler and Fey to do a lot of schtick, and it doesn't work nearly as well as their previous effort Baby Mama, maybe because the premise isn't as funny on its own. In a year full of funny women-driven comedies like Trainwreck and Spy, it's hard to believe that despite having two equally funny women, Sisters fails to connect and feels like a letdown." Full Den of Geek Review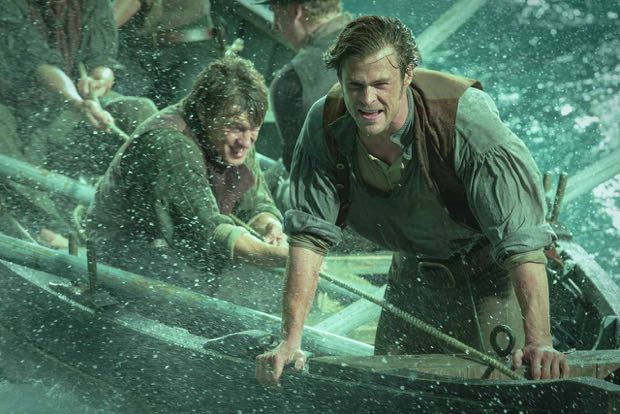 In the Heart of the Sea
Edward Douglas said, "While one could probably ignore In the Heart of the Sea's many flaws and just enjoy it for the scenery, those hoping to see an updated big screen version of Melville's Moby Dickare likely to be left wanting something more significant than this film delivers." Full Den of Geek Review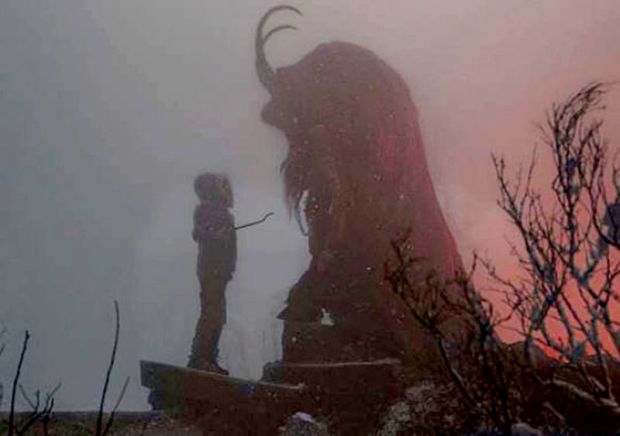 Krampus
Don Kaye wrote, "One wishes that Dougherty had stayed the course with the story's more subversive leanings, but if you can navigate the movie's split personality, Krampus is entertaining, occasionally scary, and the kind of chilly fun that might make a nice antidote to the rest of the season's more traditional holiday fare. It might even make you appreciate those family members you can't stand just a little bit more." Full Den of Geek Review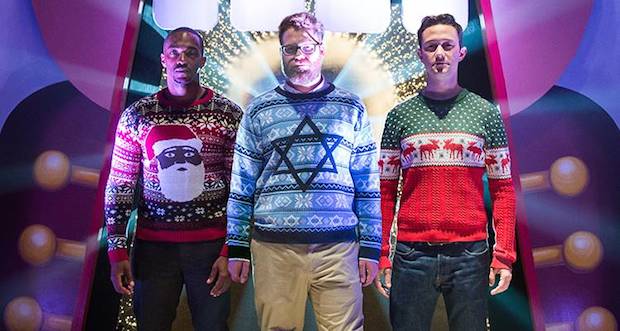 The Night Before
David Crow said, "Rogen's career might feature a few returned gifts, and after last year's radioactive The Interview—which like any good American, I still paid to see—heading into The Night Before can feel a bit like a trip back to a demilitarized zone. Yet the comedian and director Jonathan Levine jump into the spirit of the season right with a better assortment of weed 'n Christmas tree jokes than last year's international festivities." Full Den of Geek Review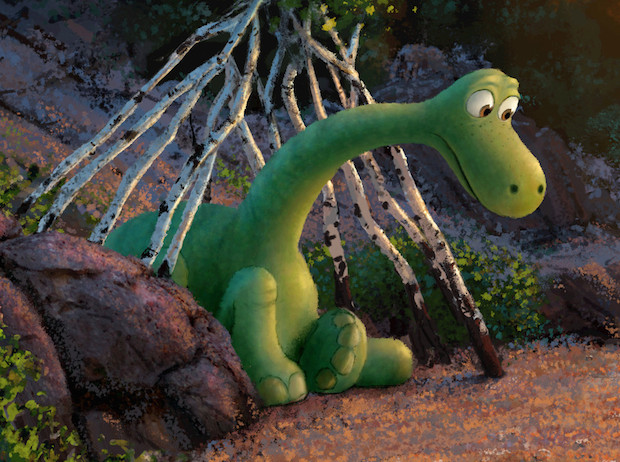 The Good Dinosaur
David Crow wrote, "It would be unfair to damn a family film that will work for exactly that kind of audience. But after Pixar reestablished its dominance in reaching across all generational demographics with something like Inside Out, it is nevertheless disappointing how little bite these dinosaurs actually offer." Full Den of Geek Review 
Creed
Don Kaye said, "The callbacks to the earlier Rocky movies are in abundance, but never overshadow the main event. While Rocky Balboa was admired as a dignified send-off of sorts for the Italian Stallion, Creed provides him with an equally elegant coda that is true to the character and bolstered by Stallone's excellent performance. Yet Creed is also unequivocally Jordan and Coogler's movie, and the fact that their partnership has made something so alive and inspiring out of a property that seemed to have run its course bodes well for their futures together and separately. As both a movie and a story,Creedis about coming to terms with the past while living in the present and moving ahead into that future. It's also quite possibly the best Rocky movie since the first one and a contender on its own terms for one of the best movies of 2015." Full Den of Geek Review 
Carol
David Crow said, "The result is a wonderfully acted and staged film that is nonetheless painfully polite. The film is so restrained that Carol and Therese's love feels as immaculately furnished as anything else in Carol's home. Except for the fireplace; this movie's temperature is too low for that." Full Den of Geek Review 
The Hunger Games: Mockingjay – Part 2
David Crow wrote, "It's that marked level of growth from simple satire of our pop culture appetites in the inaugural Hunger Games to this sprawling epic of subversion and ambiguity that really causes the series to sing. Even after the hype has long dissipated in the years to come, I imagine that birdcall, and the purr of Katniss' bowstring, will continue to echo in our collective memory. The odds are ever in its favor." Full Den of Geek Review