News
Christian Bale: a career in star ratings
Fancy a ready reckoner to Christian Bale's career? We've been catching up on the man's back catalogue...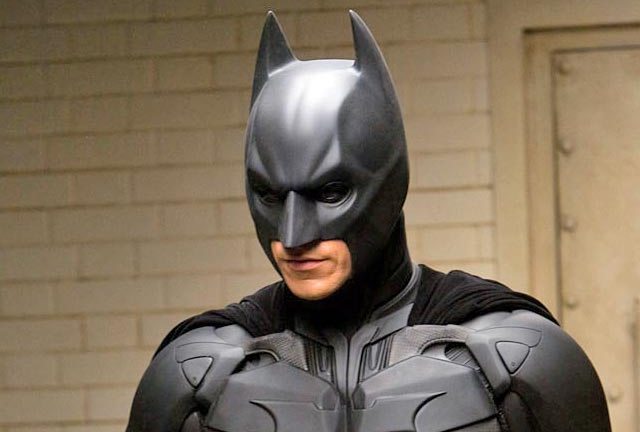 With T4 just around the corner, I felt this was an apt time to revisit Christian Bale's body of work.There are a few of his child acting-era films we've not tracked down, but here's the guts of what the man's been up to…
Empire Of The Sun
The word 'epic' is thrown around a lot when movies are concerned but here's one that does its level best to live up to the moniker. Bale is outstanding as Jamie in Spielberg's tale of Japanese occupation during World War II.
Treasure Island
TV movie it may be, but what a cast. Alongside a youthful Bale stars Charlton Heston, Oliver Reed, Christopher Lee, Julian Glover… one heck of a roll call. The film raises the bar on typical TV movies as a result and Bale is admirable as young Jim Hawkins.
Velvet Goldmine
Something of an overindulgent mess, rather like the glam rock era it portrays,
Velvet Goldmine
features a couple of below par performances from Bale and Ewan McGregor. Not worth bothering with.
American Psycho
Filming the unfilmable (if you've read the book you'll realise just how toned down everything is, despite the mass bloodshed on show) this tale of a well-dressed, well-spoken psycho killer is excellently told and Bale's turn is the stuff of nightmares. Best scene? Bateman discussing the finer points of Huey Lewis, right before getting busy with an axe.
Shaft
Bale does the lame bad guy shtick in this underwhelming Sam Jackson vehicle. It's not that it's bad; it's just that it ain't all that good and both stars fail to ignite the screen.
Captain Corelli's Mandalin
Bearing in mind that I generally can't stand Penelope Cruz and that Nicholas Cage is one of Hollywood's most hot-and-cold actors, it's little wonder that I don't rate this film. Bale is pretty good though as Mandras, Cruz's love interest.
Reign of Fire
It's a first for me. A film starring Matthew McConaughey that doesn't make me want to rip out my eyes. A good old-fashioned action romp, Bale shines among all the flames and CGI.
Equilibrium
If you haven't seen it, you obviously never watch FilmFour as it's near-constantly showing on the digital channel. Not a brilliant film by any means, suffering badly from a poor third act, it's sufficiently atmospheric to hold your interest during its running time and Bale's solid performance adds that third star.
The Machinist
One of my favourite films on the Tartan DVD label. Bale's weight loss for the film has been well documented and his total commitment to the role is what lifts this odd and intriguing film to five-star status. Brad Anderson's carefully considered directing is also worth a mention.
Harsh Times
Bale is average while co-star Freddy Rodriguez stands out and the film is underwhelming. Its tale of an ex-soldier struggling with his internal horrors is a story worth telling, but it deserves a more well-rounded plot than this mish-mash of booze, drugs and unemployment.
Batman Begins
In some circles considered a better film than
The Dark Knight
, this completely reinvented the cinematic franchise. The origin story of the first half is better than the action of the second, but marginally so. Christopher Nolan begins a fruitful partnership with Bale.
The Prestige
Bale, Caine and Nolan team up once more, along with Hugh Jackman, in this three-act cinematic magic trick. It's a great story and a very well told one at that. Jackman's performance is way behind Bale's powerful turn as Alfred Borden, one half of the competitive pair of magicians. It also stars David Bowie, who oddly reminds me of Ricky Gervais with a 'tash.
The Dark Knight
Film of 2008? Very possibly. Heath Ledger is off the chart and Bale is once again great as Bruce Wayne. He's just rather growly as Batman.
Not Seen:The New World
Rescue Dawn (light Werner Herzog certainly, but still quite good – I'd give it three stars – Simon)