News
Chris Weitz 'Psyched' to Write Rogue One: A Star Wars Story
We speak to the screenwriter of Cinderella and the upcoming Rogue One: A Star Wars Story, Mr Chris Weitz...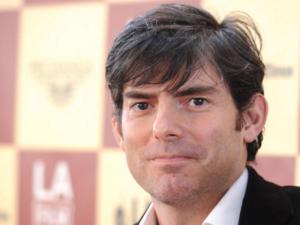 Chris Weitz is a filmmaker who seems to have a bunch of careers on the go at once. He's directed and produced hit movies, he's written books, and he's also been penning screenplays. His latest two scripts were for Kenneth Branagh's Cinderella and the upcoming Rogue One: A Star Wars Story. With Cinderella's release on Blu-ray and DVD imminent, Weitz spared us some time for a chat…
In the interviews leading up to Cinderella's release, you talked a lot about the genesis of the film. But I wonder if you can take us to that release weekend, when the film hit big? That a project that you'd sunk so much into, across two directors, was finding such an audience? How does that affect you, or — after being in the business for so long — do you become ambivalent to it?
No! Definitely not ambivalent to it! The funny thing is by the time it comes out, you haven't exactly forgotten about it, but it's become inert. As a writer, you're not usually around for the last, furious moments of getting the film in the shape. I had a really good time on the film, but I was done on it.
And then when people actually liked it? That's why you make it in the first place. I'd forgotten that people would see it, so it was a wonderful feeling. An 8-ball of an ego boost, really. It was incredibly gratifying, because it's really hard to make a film even that people hate.
That's true. Although there are people trying.
Yeah, absolutely! When people actually like it and see things in it that you actually intended them to see, and even occasionally give you the benefit of the doubt on other aspects of it, it's fantastic. A really wonderful feeling, this movie coming out. It definitely felt like an unknown aunt had died and left me a fortune!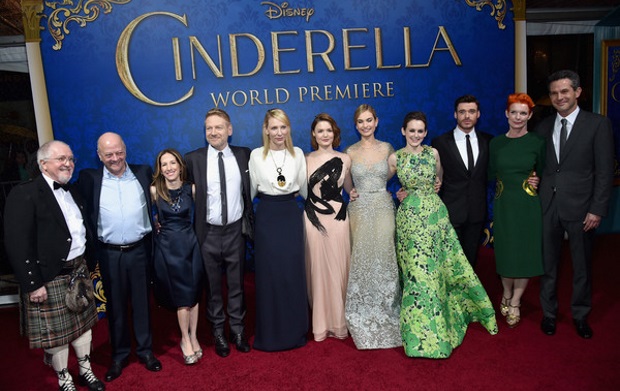 I chatted to Kenneth Branagh around the time of the film's release, and one thing that struck me about him was that he seems to bring his collaborators in very early. Even when he took the project over from Mark Romanek, it would have been very easy to switch writers as well, but he didn't. And I understand he kept you on far longer through the process than usually tends to happen with writers.
Yeah. I clung on! We'd met before actually, on a different project that didn't come to happen, unfortunately. I'd written a couple of drafts of Boys In The Boat, an adaptation of a non-fiction book about boat boys of the 1930s. Ken was interested in directing that, so we'd met before. He clearly didn't think I smelled, and that I was a reasonable human being!
We got along very well. During shooting, and when it comes time to figure out things that needed to be done with ADR. I was in very deep into the post-production schedule, and that was terrific. He is an incredible collaborator, a store of energy and enthusiasm.
One thing that comes through in your take on Cinderella is exploration of loss, and more importantly, showing that you can come through it. Since you were talking to an audience younger than you have with pretty much any of your work so far, was that your way in here, and what got you interested?
Yeah. Absolutely. I think that one of the things I wanted to do with Cinderella at Disney is first of all is that you get this real estate within the hearts and minds of young people globally. So you can be responsible with that or not, and it's a tremendous opportunity to speak to them on that level. I wanted to be responsible about it. I always wanted to say some things about resilience. Cinderella is a great example of someone who doesn't charge into something. It's about her resolve, her tenacity, and her ability to shine through in very difficult situations. That meant a lot to me. That resilience is tremendously important to children. Here for me was a heroine who really represented the ability to cope with loss in your life. Without being too deep about it, that's what I really wanted to get across in the movie.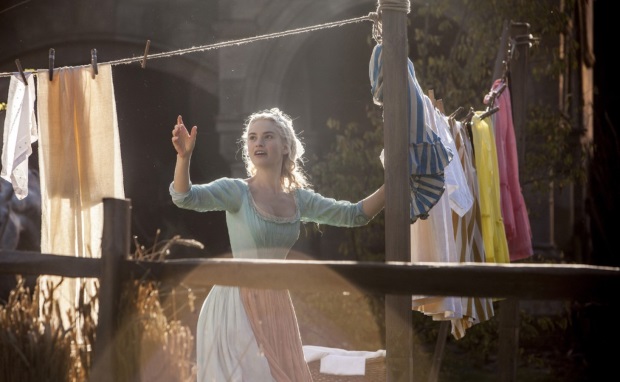 We've come through a summer where filmmakers and directors in particular are now vilified. How do you as a creative person ensure you can still open yourself up, while still protecting yourself as a human being?
It starts by not reading comments sections on websites! You can find negative things easily if you go looking for it. It's very easy to come upon on the internet. My favorite comment — in fact, a thread on my IMDB page which teaches me not to do navel gazing! — was "What happened?" And it was about my appearance.
Really?
Yeah. Speculating on why I'd become so fat and tired looking. And so that's where it starts.
In a general sense you've got to figure out what it is that you're after doing yourself. The problem is that movies are such a public medium. Which is to say you need an audience, and it's an incredibly expensive business. Worrying about audience reaction? Those sort of things infiltrate into the process at every single stage. It's very challenging to maintain a singular notion of what you're doing. That's really tough. And yes, at the end of the process, nobody says, "Oh, it was probably the studio that made him do that thing that nobody ended up liking." It's easy the degree to which even tiny details are held against people. The high heels in Jurassic World, for instance. It was said that it was unrealistic to make a movie about a woman running in high heels. And yet she happened to be being chased by a dinosaur! It's tough to maintain an individual point of view.
Does it get easier with time?
Well, I don't read reviews now. I've come to realize over time that when I read a good review, I'm thinking, "Yeah, I know that already (laughs)." When I read a bad review, it hurts me deeply. And that's a pity. In fact, if I read a random comment from a stranger, god knows where, I'm likely to take it to heart if I think it's wrong.
Understanding there's nothing you can tell us story-wise about your work writing Star Wars: Rogue One: A Star Wars Story
I think you're never done as a writer until the very last bit of dialogue thrown over the back of somebody's head is done!
If you're working on Star Wars too, you're psyched because of what it is. The funny thing about Star Wars is that although people do approach it with a kind of reverence, and I absolutely do — I'm from that generation that was deeply influenced by it — the process strangely is the same as any other film!
One last question then before we're out of time — do you have a favorite Jason Statham movie?
Every Jason Statham film is my favorite Jason Statham film. That's surely the best Statham-esque response!
It is indeed. Chris Weitz, thank you very much!
Cinderella is available on DVD and Blu-ray starting September 15. Rogue One: A Star Wars Story is released in December 2016.