News
Chris Pratt's Cowboy Ninja Viking is Delayed Indefinitely
Chris Pratt is still attached to star in the high-concept Cowboy Ninja Viking. We just don't know when and where that will happen.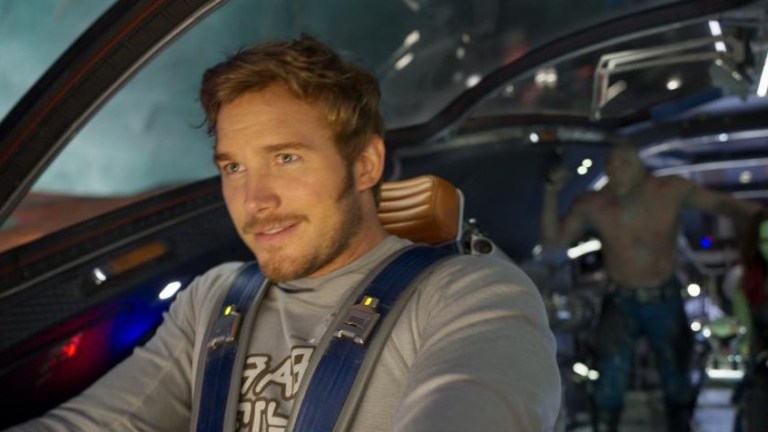 If ever there was a would-be blockbuster that sold its high-concept in the title, it is Cowboy Ninja Viking. What is a cowboy-ninja-Viking you might ask? Well it's an action movie that is slated to star Chris Pratt, and if that wasn't AAA enough in genre appeal, Game of Thrones' Michelle MacLaren has been hired to direct the picture. Yet even with that high pedigree of talent, the picture is still a long ways off.
Despite having one of the biggest movie stars on the planet at the moment, who is currently headlining two franchises in Guardians of the Galaxy and Jurassic World, Cowboy Ninja Viking has been delayed by Universal for an unspecified amount of time. Collider broke the news, confirming the movie is still in development but no longer has a release date planned. Which is not entirely surprising given it was supposed to be shooting next month, and at the moment only Pratt and Priyanka Chopra (Quantico) are attached to the cast.
Cowboy, Ninja, Viking also shows a friendly working relationship between Universal and Pratt, as the star already in the studio's Jurassic World: Fallen Kingdom and is slated to appear in the next Jurassic movie out in 2021. Yet this concept might be a little more out-there than even genetically engineered dinosaurs outrunning a volcanic eruption. Based on the Image Comics title by A.J. Lieberman and Riley Rossmo, the Image comic is about a super-secret assassin with Multiple Personality Disorder, which gives him the skills of a (you guessed it) cowboy, ninja, or Viking, depending on who is in control. The villain is also a billionaire who used a government program to turn Pratt's Duncan character into a weapon that is codenamed Triplets. Because of course.
While previously scripted by Paul Wernick and Rhett Reese (Zombieland, Deadpool), the most recent draft was penned by Ryan Engle (Rampage, Breaking In). We still will keep an eye out on this, especially given MacLaren's other work on shows like Breaking Bad and The Deuce.
Read the latest Den of Geek Special Edition Magazine Here!