News
Chris Pratt Eyes Action Film from Taylor Sheridan
With Guardians of the Galaxy Vol. 3 on hold, Chris Pratt is in talks to star in an action thriller from writer/director Taylor Sheridan.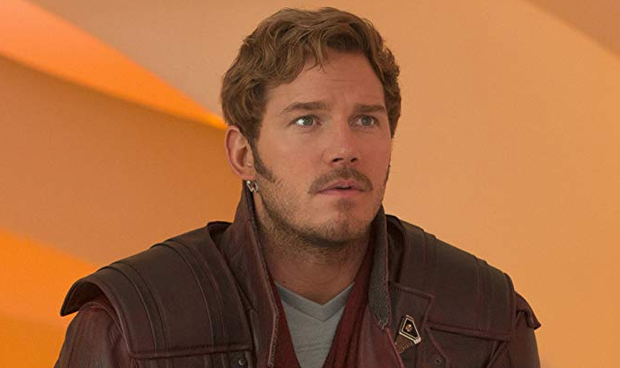 Chris Pratt may not be hard up for headlining roles, but the drama that saw Guardians of the Galaxy Vol. 3 lose director James Gunn, only to be subsequently delayed, has left another major vacancy in his blockbuster backlog after another one of his movies, Cowboy Ninja Viking, was delayed indefinitely this past summer. Consequently, Pratt is looking at a role that would see him embrace his action aptitudes in a grittier context than we're used to seeing.
Talks have begun for Pratt to star in a Warner Bros. action film, tentatively titled Fast, reports Variety. The film is written by Taylor Sheridan, who's also set to direct, joined by veteran producer David Heyman. The plot of the film is touting interagency conflict, since it would see Pratt star as a former special forces commando, who gets recruited by the DEA to lead a black ops strike team targeting drug dealers who are protected by the CIA. With a budget that's reportedly around the $70-80 million range, the acquisition of a star(lord) of Pratt's caliber would essentially seal the deal for greenlight.
Fast will be a major blockbuster turn for writer/director Taylor Sheridan. Originally an actor known from Sons of Anarchy and Veronica Mars, Sheridan made a recent transition as a creative force. His first produced script, 2015's Sicario, became an acclaimed hit, which he followed up by writing the 2016 contemporary western crime drama, Hell or High Water, directed by David Mackenzie. However, Sheridan's 2017 crime drama, Wind River, saw him serve as writer and director, a double-duty capacity that he would replicate for the small screen as the creator of Paramount Network prestige drama Yellowstone. Sheridan also penned the Netflix sequel movie, Sicario: Day of the Soldado.
Prospective star Pratt's most recent blockbuster, franchise sequel Jurassic World: Fallen Kingdom, banked $1.3 billion worldwide and he reprised his Guardians of the Galaxy role as Star-Lord, opposite an awesome ensemble, in May's Avengers: Infinity War, which yielded over $2 billion worldwide. For now, his backlog includes a voice role reprisal in the February 2019-scheduled The Lego Movie 2: The Second Part, another expected Star-Lord appearance in Avengers 4 in May 2019, western drama The Kid and will close out his dinosaur trilogy in the untitled Jurassic World 3 in June of 2021.
We'll keep you updated on Fast (or whatever it will be called,) as the news arrives.
Joseph Baxter is a contributor for Den of Geek and Syfy Wire. You can find his work here. Follow him on Twitter @josbaxter.
Read and download the Den of Geek NYCC 2018 Special Edition Magazine right here!