News
Chris Pine lobbies for Murdock in A-Team
Fresh from Star Trek, it seems that Chris Pine wants to join up with The A-Team...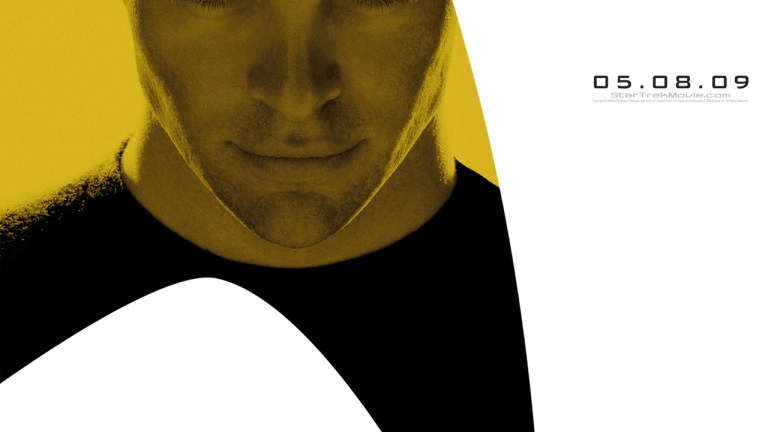 Fresh from headlining what looks like being 2009's first smash hit, Star Trek, Chris Pine – who had the possibly-career-ending-if-it-went-wrong job of stepping into The Shatner's shoes as James T. Kirk – is already making moves to capitalise on his red hot reputation, as he eyes up a role in the forthcoming A-Team adaptation.
Director Joe Carnahan, who Pine worked with on 2006's savvy mob caper Smoking Aces, is heading up the A-Team movie, and the two have apparently remained friends. Talking to MTV recently, Pine said, "We've talked about it. I'd love to…The [film] that I've had the most fun on was this movie called Smokin' Aces that Joe Carnahan directed – the guy that did Narc and now he's doing The A-Team."
With the classic good looks, which are bound to get more than just the Trekettes swooning in aisles over the summer in J.J. Abrams' re-boot of the Star Trek franchise, Pine would seem a shoe-in for the A-Team's resident ladies man, Lt. Templeton "Faceman" Peck. However, Pine has been trying to convince Carnanhan he's got what it takes to pull off a more outrageous character, Capt. H.M. "Howling Mad" Murdock.
"No, Murdock is my man. I love Murdock," Pine said. Sounds crazy? Well, Pine did play a "neo-Nazi redneck hitman" in Smoking Aces. But seeing as Murdock was mainly used for comic relief in the classic TV show, casting an actor who's just earned his stripes as a bonafide action hero, and who has no previous comedic reputation, would be a brave call.
For Pine, though, any involvement would be like a childhood dream come true. And, in a blatant attempt to butter Caranhan up, Pine even went so far as to start quoting the show's iconic opening monologue to MTV: "'In 1972 an elite command of forces escaped from a maximum security…' I can go on and on. It's embarrassing that I know that; but I love that show, and I think that Joe is the perfect person to bring that to life."
A-Team, which told the story of four ex-Special Forces vets who escape from prison and go on the run after being framed for 'a crime they didn't commit' – which basically lead them to become mercenaries with a heart of gold – was an absolute mega-smash during the 80s. Andthe show made Mr. T an absolute cultural deity after his role as the king of bling, B.A. Baracus.
The movie's script is currently in development, and with Pine's new (suspected) box office bankability, there's every chance he'll call shotgun on a seat in the 'Team's famous black-and-red van. But in what capacity? Do you really see Pine as Murdock?