News
Chris Evans on extending his Marvel contract
Chris Evans on adding another film to his Captain America contract for Marvel...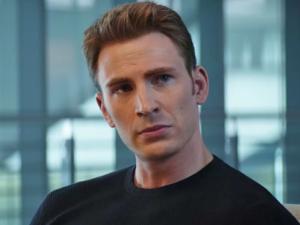 When he was originally cast in the role of Captain America, Chris Evans signed the seemingly-requisite six film deal with Marvel Studios. Towards the end of it, he'd been suggesting that his acting days were coming to an end, and that he wanted to try directing instead. And that led to some doubts as to whether Evans would sign a contract extension, were one to be offered.
Well, one was offered. And Evans did indeed sign it.
There were fairly logistical reasons behind the move, though, and it came about when Marvel decided to split the next Avengers movie – Avengers: Infinity War – into two films.
Chatting to The Telegraph ahead of the UK release of his new film, Gifted, Evans said that "I had six films in my Marvel contract, so I could have said after the third Avengers I was done, but they wanted to make the third and fourth Avengers films as a two-parter".
"They said they had so many other characters to fit in – Guardians Of The Galaxy, Black Panther, Captain Marvel, Doctor Strange, Ant Man – and couldn't get them all into one movie. [I agreed] because it made sense. It's going to wrap everything up".
That's likely to be it for Chris Evans in the Marvel cinematic universe, although never say never, obviously. But all signs are pointing to Avengers: Infinity War being something of a turning point in the films anyway…