News
Chopping Mall Director Blasts Killbot-Free Remake
The Chopping Mall remake has more problems than a few missing killer robots.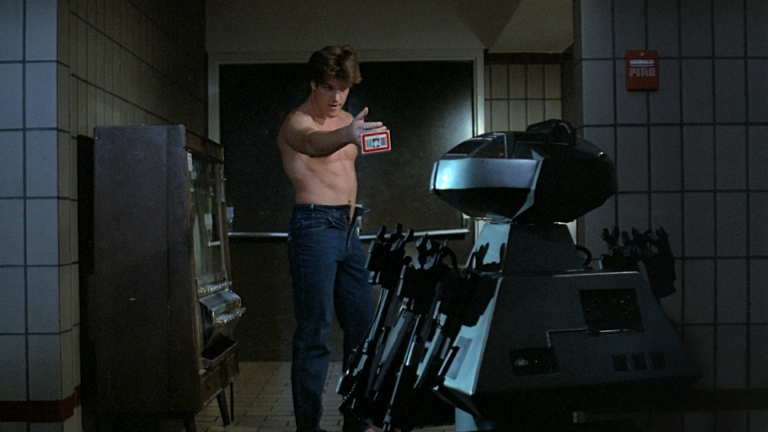 The director of the upcoming Chopping Mall remake is making enemies fast. He announced the upcoming remake of the cult hit will lose its most defining feature, Mall Robocops, but didn't check with whether he had to the rights to make to movie.
"This guy doesn't even have the rights locked down," Jim Wynorski, who directed the 1986 original wrote to Fecebook. "I own 20% and he's never even bothered to contact me. Lionsgate, who recently released the BluRay, has never been contacted either – and they bought the home video rights from Vestron. And Hall has been 'announcing' this remake for almost a decade. He's just trying to capitalize on my title."
The title is apparently all the remake really needs. Chopping Mall is known for three things: killer robots, an exploding head, and killer robots. The mall massacre movie was originally called Killbots. The Chopping Mall reboot director thinks killer robots are silly in the tech age, where AI movies come and go virtually unnoticed.  
"Sorry guys… purists. I have a different take," director Robert Hall, who make Laid to Rest told Nightmare Toys, via Bloody Disgusting. His version of Chopping Mall will be "totally supernatural."
To pour salt in the wounds he went on to say "It's more The Fog set in an abandoned mall than it is robots," as if the recent TV remake of the Stephen King classic The Mist wasn't already set in a mall. Look how that went for them.
"Instead of killer robots, they are these mannequins that are possessed by the souls of dead slaves that worked at the plantation that the mall was built over," Hall explained. 
Three security robots face off against eight teens at the Park Plaza Mall in the original film. To be fair, the kids did break into a store and steal guns and gasoline, and the robots could technically be excused. They even rebooted HAL in the 2001: A Space Odyssey remake 2010.  
We will continue to bring reports as they arise.