Reviews
Chinese Detective DVD review
An interesting series from early 80s BBC hits DVD - and Alex reckons it's worth checking out.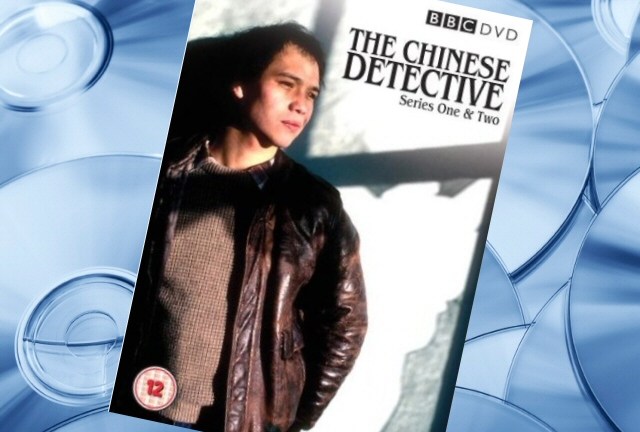 Tenacious Detective Sergeant John Ho, played by the likeable David Yip, joined the police to avenge his father's wrongful imprisonment. Derek Martin played Chief Inspector Berwick, Ho's permanantly exasperated superior. Berwick's run-ins with Ho were a memorable aspect of the series. Berwick hates his subordinate's methods and rather flippant attitude and wants Ho out of the force. In a rare continuity gap Berwick's first name seems to vary. He refers to himself as "Jim" in one episode yet is called "Jack" and "Jeff" in two subsequent stories. Martin was developing a reputation for east end heavy roles on both sides of the law and was even sought for the role of Dirty Den when Eastenders began.
Ho's reluctant colleague, the charmless ladies man Detective Sergeant Donald Chegwyn, was played by Arthur Kelly. Chegwyn is fond of belittling Ho's vintage Morris Minor Traveller and his devotion to the words of Japanese writer and philosopher Mishima. Larrington Walker played Ho's black friend Ezra, a kind of Huggy Bear figure, forever financially embarassed but able to infiltrate many a villain's den albeit at great personal cost .
The Chinese Detective was devised by Ian Kennedy Martin, the creator of The Sweeney and Juliet Bravo. Sweeney composer Harry South provided the memorably moody theme tune. The series made the most of its Limehouse setting, the grimy docklands locations seen here a few years before the yuppie development of the area. The show featured a number of semi-regular characters most notably Alan Ford as Jack Bross. A vengeful villain, Bross is going straight but keen to use Ho to sort out his enemies. Peter Dean makes a couple of appearances as Fulham gangster Greg.This gives the show a broad canvas feel rather than each episode being self-contained.
The series boasted some fine guest stars including Brian Croucher, Maurice Denham, George Sewell, Edward Hardwicke, Maurice Roeves, James Ellis, Patrick Malahide and George Baker as well as "before they were famous" turns from John Savident, Pam St Clement and a very young Siobhan Hayes.
The Chinese Detective was originally transmitted in the spring of 1981 and the autumn of 1982, the appearance of Space Invader machines, a Rubik cube and a surreal sequence featuring The Tweets' Birdy Song put the show firmly in period. All 14 episodes are presented across four discs. The lack of extras is a disappointment given the hefty price tag, nevertheless, the sheer quality of the writing and performances make this an enthralling and enjoyable slice of vintage television.
4 Discs.Series One: 6 x 50 minute episodesSeries Two: 8 x 50 minute episodesOverall running time: 700 minutes approxExtras: none