News
Chinatown Prequel Series in the Works at Netflix
Robert Towne and David Fincher team to uncover Jake Gittes past in Chinatown prequel series.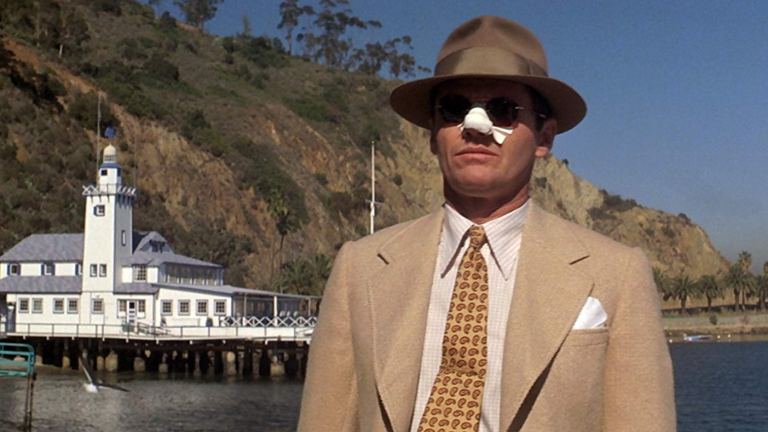 At the end of Roman Polanski's 1974 detective noir classic Chinatown, Jake Gittes played by Jack Nicholson, is told to "forget it." There is an unspoken understanding based on experience and history. Netflix is getting ready to fill us in on the story. Original Chinatown writer Robert Towne and director David Fincher are collaborating on a pilot script for a prequel, according to Variety.
The prequel series will be executive produced by Josh Donen, along with Towne and Fincher, who put Netflix original programming on the map with House of Cards, and continues with Mindhunter, which concluded season 2. He is next set to direct Mank, a film feature about the battles Orson Welles and screenwriter Herman J. Mankiewicz fought over Citizen Kane. Mank will star Gary Oldman as Mankiewicz and Tom Burke as Welles.
Produced by Robert Evans, Chinatown has been called a perfect film, where not a single frame of celluloid is wasted. It is a timeless mix of the kinds of detective movies which came out of books by Raymond Chandler and Dashiell Hammett. While the cinematic aspects of the film could have been captured in the 1940s heyday of the genre, the subject matter would never have gotten past a single censor. "There's no time to be shocked by the truth," we're told before an family secrets spill out onto the street like water over a dam.
"Politicians, ugly buildings, and whores all get respectable if they last long enough," says Noah Cross in the film. He was played by director John Huston, who directed Humphrey Bogart in The Maltese Falcon in as faithful adaptation of the book as could be made at the time. Chinatown was more than respectable when it first opened, so I hope Towne's involvement keeps the fidelity. There is no word on casting, but Nicholson's portrayal is iconic. Nicholson played the nosy private investigator in the original film, which co-starred Faye Dunaway as Evelyn Cross Mulwray, and directed and starred in its 1990 sequel, The Two Jakes.
There is no Chinatown prequel series release date announced yet.
Culture Editor Tony Sokol cut his teeth on the wire services and also wrote and produced New York City's Vampyr Theatre and the rock opera AssassiNation: We Killed JFK. Read more of his work here or find him on Twitter @tsokol.