News
Child's Play: Chucky TV Series Gaining a Lot of Interest
The man who has voiced Chucky since the start says there may be more ahead for the evil doll.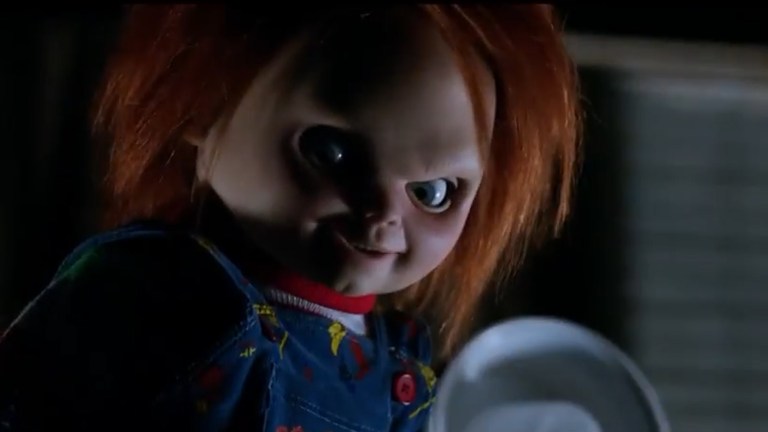 It's been less than a year since Cult of Chucky arrived in October 2017 to acclaim from fans and even critics, proving the Child's Play series to be the rare horror franchise that could make it to seven films and still stay reasonably fun and entertaining.
Since its release, creator/writer/director Don Mancini has spoken about an eighth film starring the murderous Good Guy doll, and has added a new wrinkle by hinting that a Chucky TV series could be in the works.
Now might be the time for just such an endeavor, given that Chucky also has a fantastic cameo in a recent high-profile sci-fi blockbuster (we won't say what is it here in case you haven't seen it yet). 
Den of Geek spoke with actor Brad Dourif, who has voiced Chucky (and starred as his human self) in all seven Child's Play films, and asked him about the status of the franchise and its future.
"I haven't spoke to Don," said Dourif. "My daughter (Fiona Dourif, who was also in Cult of Chucky) is very close to him, they speak almost every day. She assures me that the TV series, at least, is something that there's a lot of interest in. I don't know if that's gonna happen or not, but it certainly could."
Dourif, who is currently doing some press for his role in the new horror film Wildling, said that he still manages to find something interesting to do as Chucky even after seven movies: "Yes, yes. That's basically because Don is always up to something different. He doesn't do things the same so I have to adjust. This last one, I had to play several different Chuckies!"
We'll stay tuned on the Chucky front and watch for more from our interview with Dourif over the next couple of days.